Sedona AZ (November 13, 2018) – The Arizona Community Foundation and its donors are pleased to announce grant, scholarship, and loan distributions for the second quarter of its fiscal year. Between July 1 and September 30, 2018, a total of $15,761,526 was awarded from funds of the Arizona Community Foundation and its six statewide Affiliates in Cochise, Flagstaff, the Gila Valley, Sedona, Yavapai County and Yuma.
Funds totaling $15,355,526 in both discretionary and advised grants and scholarships were awarded in five strategic priority areas:  Health Innovations, Community Improvement & Development, Environment & Sustainability, Arts & Culture, and Quality Education.
Health Innovations: A total of $3.9 million was awarded to 482 organizations and programs in the areas of health, health care, medical research and a variety of human services. Among the distributions for the quarter were: $40,000 from The Robert & Helene Burrows Fund to support the Community Food Bank for Southern Arizona's Local Food Incubator, $50,260 for the Franciscan Renewal Center's endowment from the Landers Designated Fund, and $80,000 in general support for First Place Arizona from the Bidwill Family Foundation.
Community Improvement & Development:  A total of $1.2 million was awarded to 160 programs in this category, which includes housing, community and neighborhood development, financial literacy training, legal assistance, and crime prevention programs. Among the grants awarded this quarter were: A total of $39,000 in awards to Housing Solutions of Northern AZ from various funds and $200,000 from the Burton Family Foundation to support Year Up Arizona services to DACA students, engagement efforts in local high schools, and to support Year Up Arizona graduations.
DONOR HIGHLIGHT:
Housing Solutions of Northern Arizona is a nonprofit housing organization, founded as the Affordable Housing Coalition in 1990 through the grassroots efforts of local citizens concerned about the lack of affordable housing in the Flagstaff community. They expanded from an advocacy organization to one that focuses on programs designed to help local residents identify and maintain safe, decent, and affordable housing. This quarter's grants included support for workplace financial wellness and the wellbeing of domestic violence victims from multiple ACF funds. Housing Solutions of Northern Arizona also received $10,000 from the Geiler Charitable Reserve Fund to support the Arrowhead Project.
Environment & Sustainability:  A total of $429,203 was awarded to 66 organizations and programs in the areas of environmental education, renewable resources, conservation, and animal welfare. Among the distributions for the quarter, Lowell Observatory received $25,000 to support their capital campaign from the Nicola and Mark Johnston Fund.
Arts & Culture: A total of $923,928 was awarded to 116 artistic and cultural organizations across Arizona. Among the grants were: $155,000 to the Arizona Commission on the Arts and $40,000 to the Heard Museum to support the "Yua: Henri Matisse and the Inner Arctic Spirit" exhibit from the Newton & Betty Rosenzweig Fund for the Arts. The Heard also received $50,000 from the Phoenix IDA Collaborative Fund in support of Second Saturdays.
DONOR HIGHLIGHT:
The Heard Museum in central Phoenix aims to be the world's preeminent museum for the presentation, interpretation and advancement of American Indian art, emphasizing its intersection with broader artistic and cultural themes. The new exhibit—Yua: Henri Matisse and the Inner Arctic Spirit—explores the surprising and little-known story of how Inuit people and culture inspired one of the 20th century's most influential artists, Henri Matisse. Included in the exhibition are works by Matisse that have not been publicly shown in the United States, and reunited dozens of stunning Yup'ik (Native Alaskan) mask sets that have been separated for more than a century. A $40,000 gift from ACF's Newton & Betty Rosenzweig Fund for the Arts was distributed during this quarter to support the Yua exhibit.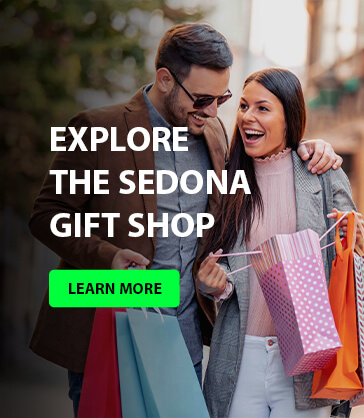 Quality Education: During this quarter, a total of $6.3 million was awarded in scholarships and education-related grants. Among the distributions this quarter, Stand for Children Leadership Center received $50,000 from the Ellis Center for Educational Excellence to support their Every Child Reads program. $73,647 was distributed for education-related projects through the APS grant cycle to Arlington Elementary School District, Arizona Technology Council Foundation, Saddle Mountain Unified School District, and Junior Achievement Arizona.
College scholarships accounted for $3.09 million of the quarter's total and were awarded for the benefit of 1,051 students pursuing higher education. College scholarships are awarded to Arizona students to attend a wide range of colleges, universities and technical schools in Arizona and across the United States.
In addition to these grants, 21 nonprofit organizations with agency endowments managed by the Arizona Community Foundation received their annual distributions during the second quarter of ACF's fiscal year, accounting for the remaining $2.6 million distributed during the quarter. 
The $15.4 million awarded across all categories represents 2,103 grants and scholarships. Some grants are awarded at the discretion of the Arizona Community Foundation with input from board committees and diverse community panels, while others are awarded through donor advice. All grants are approved or ratified by ACF's Philanthropic Services Committee whose members include ACF board representatives and other community leaders.
Through its Community Impact Loan Fund, the Arizona Community Foundation will invest an additional $406,000 in loan funding to the Torah Day School. The loan—the second Community Impact Loan approved for Torah Day School—will be used to expand their capacity and reach more students at their current location. Five pre-owned modular buildings will be purchased to serve as additional classroom space and education research rooms for the school.
ACF has emerged as a national leader in impact investing through the creation of the Community Impact Loan Fund. This charitable vehicle works alongside traditional grantmaking accomplishing two important goals: producing measurable social impact; and building resources for future investing. Working together with a variety of capital partners, grantmakers, and nonprofit leaders, the multi-million-dollar Community Impact Loan Fund produces capital solutions that are more robust than grants alone.
Established in 1978, the Arizona Community Foundation is a statewide family of charitable funds supported by thousands of Arizonans. With five regional offices serving communities across Arizona, ACF is among the top 20 community foundations in the nation with more than $961 million in trust and endowment assets, and is certified under the National Standards for U.S. Community Foundations. Since inception, ACF and its affiliates have awarded more than $719 million in grants, scholarships, and loans to nonprofit organizations, schools, and government agencies. More information is available at www.azfoundation.org.