By Virginia Volkman, Library Director
Sedona AZ (September 18, 2020) – September is Library Card Sign-up Month, a time when Sedona Public Library joins with the American Library Association and public libraries nationwide to encourage everyone to access the free services available at their local library.
Your Sedona library card is probably one of the most valuable cards in your wallet. As a Sedona Public Library cardholder, not only can you access services here in Sedona and the Village of Oak Creek, you also have access to 47 other libraries in the Yavapai Library Network.
That means over one million items are easily accessible to you via your computer, tablet, or smartphone. Just search for an item in the catalog on our website, put the item on hold, and have it delivered to your nearest library for pickup.
Don't read print books anymore? Your library card gives you access to thousands of free e-books, audio books, and online magazines that you can download from the comfort of your own home.
Are you a movie buff? The Library is excited to offer Kanopy, a free streaming video service, to all Sedona Library cardholders. With a selection of over 30,000 on-demand videos, the Kanopy collection includes new releases, independent and international cinema, classic movies, documentaries, educational films, and more. Categories keep changing, so check back often. Currently there are 45 films available in the Social and Systemic Injustice group.
Library cardholders can access Kanopy on their home computers or with the Kanopy app on mobile devices. To get started using Kanopy, visit sedonaibrary.kanopy.com, enter your name and email, and create a password.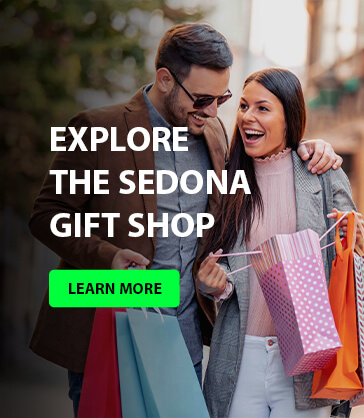 You can stream up to four movies per month and enjoy unlimited plays on Kanopy Kids and The Great Courses. From time to time, you'll see a "Credit-Free" shelf on the Kanopy homepage. You will be able to view the videos on this shelf without using any of your play credits.
If you're not ready for streaming, check out our extensive collection of DVDs. Choose from popular TV series, foreign films, nonfiction programming, and blockbusters.
Now that we're open for in-building services from 12 noon to 5 p.m. Monday through Friday, we're delighted to see more and more residents coming in to apply for cards. Sometimes it's a family's first stop as they explore their new hometown! 
Lost your card? During September we are waiving the $5 replacement card fee.  So stop in and get yourself a new card, completely free of charge. 
For hours and directions, call 928-282-7714 or visit our website at www.sedonalibrary.org.  Call 928-284-1603 for Sedona Public Library in the Village, located in Bell Rock Plaza in the Village of Oak Creek.
Sedona Public Library is a 501(c)(3) non-profit corporation. The land on which our beautiful library sits was donated, and the library building was constructed with private funds and is entirely debt-free. Donations and grants allow us to continue to offer free and innovative services to residents and visitors. Your donation may be sent to: Sedona Public Library, 3250 White Bear Road, Sedona, AZ 86336, or you may donate online.