Sedona Film Festival presents Best Foreign Language Film nominee and empowering new doc
Sedona AZ (April 19, 2013) – The Sedona International Film Festival is proud to present the Northern Arizona premieres of "No" (Academy Award-nominee for Best Foreign Language Film) and "Girl Rising" (an award-winning, inspiring and empowering new documentary) showing April 30 – May 3 at the Mary D. Fisher Theatre.
NO
"No" — Academy Award nominee for Best Foreign Language Film — is the winner of several top awards at prestigious festivals around the world including Cannes, Toronto and Telluride. Critics around the world are praising "No" as one of the best films of the year! The New York Times calls it "wildly funny and rousing, both intellectually and emotionally."
In 1988, Chilean military dictator Augusto Pinochet, due to international pressure, is forced to call a plebiscite on his presidency. The country will vote YES or NO to Pinochet extending his rule for another eight years. Opposition leaders for the NO persuade a brash young advertising executive, Rene Saavedra (Gael Garcia Bernal), to spearhead their campaign.
René's boss, Lucho Guzman (Alfredo Castro), just happens to be a high-ranking member of Pinochet's advisory board.
René's estranged wife, Verónica Caravajal (Antonia Zegers), is a radical activist who believes the plebiscite is a fraud and refuses to legitimize the dictator and his bogus referendum by voting. While she belittles her husband's involvement with the opposition, René just wants them to get back together and live as a family with their son, Simon.
Against all odds, with scant resources and under scrutiny by the despot's minions, René and his team devise an audacious plan to win the election and set Chile free.
"No" will be shown at the Mary D. Fisher Theatre April 30, May 1 and 3. Showtimes will be 7 p.m. on Tuesday and Wednesday and 4 p.m. on Friday.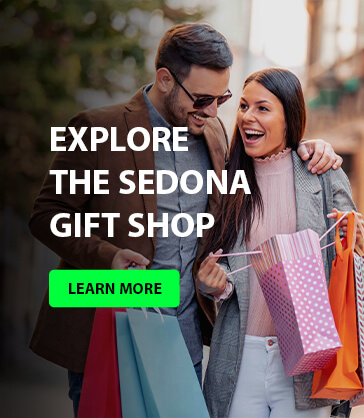 GIRL RISING
"Girl Rising" is a groundbreaking film, directed by Academy Award-nominee Richard Robbins, which tells the stories of nine extraordinary girls from nine countries, written by nine celebrated writers and narrated by nine renowned actresses. "Girl Rising" showcases the strength of the human spirit and the power of education to change the world.
"Girl Rising" spotlights the stories of nine unforgettable girls born into unforgiving circumstances, capturing their dreams, their voices and their remarkable lives. The film — narrated by Cate Blanchett, Meryl Streep, Anne Hathaway, Salma Hayek, Priyanka Chopra, Selena Gomez, Alicia Keys, Chloë Moretz, Liam Neeson, Freida Pinto, and Kerry Washington — is at the center of a global campaign to educate and empower girls and celebrate women all around the world.
"If to see it is to know it, this film delivers hope; reasonable, measurable, tangible hope that the world can be healed and helped to a better future," said Meryl Streep.
It's a powerful film that has potential to inspire change in the world. If you're not moved, you're not breathing," said Alicia Keys.
"Girl Rising" premiered on the eve of International Women's Day, and has since been screened at hundreds of theaters around the country. The Sedona Film Festival is proud be part of the revolution to present this beautiful film that demonstrates the impact education can have on girls' lives around the globe.
"Girl Rising" will be shown at the Mary D. Fisher Theatre April 30 – May 3. Showtimes will be 4 p.m. on Tuesday and Wednesday and 7 p.m. on Thursday and Friday.
Tickets are $12, or $9 for Film Festival members. For tickets and more information, please call 928-282-1177. Both the theatre and film festival office are located at 2030 W. Hwy. 89A, in West Sedona. For more information, visit: www.SedonaFilmFestival.org.