Jerome AZ (July 22, 2014) – A warm and sultry night filled with art, music and gallery hopping is in store on August 2nd for First Saturday Art Walk in Jerome. Visit 25 galleries and studios throughout this charming mountain town from 5:00-8:00PM. A free shuttle runs during the walk, from the newest studios at The Old Jerome High School to Patrick Lincoln and Janie Anderson in The New State Motor Company, the wonderful Made in Jerome Pottery at the top of Main Street and on the next level, The Adorn Collection, high desert style home decor with a flair for the unusual.
Jerome Artists' Cooperative Gallery opens "Micro to Macro" Featuring Lucas. Mark Lucas grew up around art. As far back as he can remember, his mother, also an artist, encouraged him to create. In fact, his mom relates that as a baby Mark would rather sculpt his food than eat it. He continues sculpting today—with glass! Lucas' new works will be featured at the Jerome Artists' Cooperative Gallery where he is a member. Regarding his new glass pieces, Lucas states, "Most of my new sculptures are based on biological forms like radiolarians, molds, and cells which I alter, evolve, and combine to create new forms." Pieces created using stencils on wood are another form of expression that Lucas will be showing. These pieces are sure to engage the viewer with a "black on black" concept. Micro to Macro runs August 1 to September 25.
The Jerome Artists' Cooperative Gallery is open DAILY from 10 AM to 6 PM. 502 North Main Street. 928-639-4276. info@jeromecoop.com
Turquoise jewelry is now debuting at Casa Latina. We have unique locally made jewelry in different shades of turquoise. The range of colors is grays, whites, greens and blues. The color is determined by the amount of copper; the more copper the bluer the stone. Most tribes agree that Native American jewelry has the power to make just about anything right. In house artist / musician Duane Ewing will be performing on Saturday night. Casa Latina is located between the Visitor's Center and Spook Hall.
As the monsoon cooled evenings make it more bearable to move outside, Pura Vida Gallery continues to feature outdoor art during the August Jerome Art Walk. Roxann Chalfant's colorful recycled glass wind chimes will fill the gallery and garden with the beauty of glass and the peaceful sound of the chimes. Join Pura Vida for an evening of wind chimes and refreshments.
Zen Mountain Gallery welcomes Erica Fareio as featured artist for August Art Walk. Erica has been a Colorado River guide through the Grand Canyon since 1997 and her work reflects her intimate knowledge of the Canyon and Northern Arizona. She has become well known in the area for her depictions of Jerome. Having grown up in Prescott and performing as a musician in Jerome at one point in her life, she knows Jerome well. Please join us as we welcome Erica back from a recent river trip and enjoy the distinct style of her ink and watercolor depictions of the Grand Canyon, Northern Arizona and especially Jerome.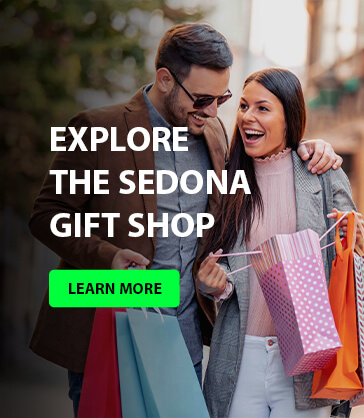 The beautiful Cellar 433 tasting room and art gallery offers savor Arizona wines grown, produced and bottled on Arizona soil by award winning winemaker John McLoughlin. Be mesmerized by the breathtaking view of the Verde Valley and the glowing red rocks of Sedona. Cellar 433 features AZ wines on two floors filled with over a dozen amazing artists and astounding views in a casual, but elegant space.
Check out the newly remodeled Jerome's Jewelry. It looks fabulous. Jerome's Jewelry features an awesome collection of custom jewelry designs created by father and son team Rick and Ricky Hernandez. Jewelry artist Rick Hernandez has been creating spectacular custom jewelry for over 20 years in 14k gold and sterling silver using Australian Opal, Diamond, Tanzanite, and Amethyst, along with many other gemstones. Rick's son Rick II, has followed in his father's footsteps, and specializes in the unique art of handcrafted silver work. Rick II has designed some very creative pieces – his artistic work is usually more on the contemporary side, using Drusy (a specialty gemstone having small crystallized formations from inside a geode). Recently, Rick II's wife April has been creating a unique line of jewelry using keys and gears with a mechanical Steampunk flair. April also has created a wide variety of extraordinary cameo chokers and rings. Mark your calendar for August 2nd and enjoy a Wonderful Summer Evening at Jerome's Jewelry Art Walk.
THE ART ROOM @ The Old Jerome High School (above the gymnasium) 889 Hampshire Lane. This interesting space by day is a functioning classroom for students and at night becomes a gallery show room that can host special events. The gallery is currently featuring the oil paintings and woodblock prints of artist Douglas Weber.
Gallery 527 welcomes The Dog Days of Summer featuring the talented group of local artists. Ceramics by Mary Phoenix and Brandi Lee Cooper, Photography by Ken Chesler with Polaroid Transfers by Donna Chesler, Jewelry by Marian Ward, Encaustics by Ardis Harsche, Plein Air painting by Susan Pitcairn, pastels and oils by Ramona Stites, watercolor and acrylics by Sallie Cross, and fused glass by Lorraine Fexas make up the core of this eclectic gallery filled with treasures and finds. Sculpture, wood, beaded mixed media, found objects and blown glass all add to the mix to create a small space filled with something to interest every art lover. Come for the art and stay for the conversation. There is always lots of excitement at this Jerome favorite.
For more information on Jerome Art Walk, visit jeromeartwalk.com or call Donna at (928) 301.3004.