Sedona News – Award-winning, world-renowned impersonator and tribute artist Robbie Howard brings his acclaimed live production "A Tribute to Frank Sinatra and 30 Friends" to Sedona when he performs at the Mary D. Fisher Theatre. There will be three performances Jan. 13-15, presented by the Sedona International Film Festival.
The show pays tribute to the one of the world's most beloved crooners and a cast of other famous characters.
Robbie Howard is considered the best vocal impressionist in the country! As part of his fast paced 90-minute show, Mr. Sinatra will have over 30 of his celebrity friends performing. It's like being at the "Copa" room at the Sands Casino when every performer in Las Vegas came to Frank's late show to be invited on stage. Celebrities like Julio Iglesias, Willie Nelson, Wayne Newton, Bobby Vinton, Andy Williams, Elvis, and even the Righteous Brothers.
"He's a one-man Legends in Concert! A hilarious and superb vocal impressionist." – Las Vegas Review Journal
"He's an amazing Sinatra, Tony Bennett, Tom Jones, George Jones, Johnny Carson, Dean Martin, Joe Cocker, and more." – Orlando Sentinel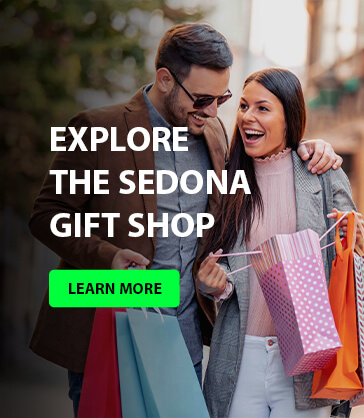 Capturing the essence of Frank Sinatra, Robbie Howard stands apart from other tribute artists. He works the audience with the same charisma as Old Blue Eyes himself. The music, the comedy, the wit, the smile — they are all there as Howard smoothly brings The Rat Pack era Sinatra back to life in a modern setting. The "Chairman of the Board" that Howard portrays is cool and hip, appealing to all age demographics. His gift of improvisational comedy delights crowds whether it be a Las Vegas audience stage shows around the world.
Howard has been headlining acts in Las Vegas for more than 25 years. His hit shows "Hurray America" and "Stars of the Strip" sold out for over a decade in Las Vegas.
This performance, Sedona audiences will experience all these shows rolled into one. Frank Sinatra will host and bring to the stage not only his Rat Pack pals, but personalities from the baby boomer era. They are sure to capture the hearts and laughter of Sedona's delighted audience!
There will be three performances of "A Tribute to Frank Sinatra and 30 Friends" Jan. 13-15. Showtimes will be 7 p.m. on Friday and Sunday, Jan. 13 and 15; and a 4 p.m. matinee on Saturday, Jan. 14. Tickets are $30 in advance; and $35 at the door. All tickets include a meet-and-greet with Robbie Howard in the lobby after the show.
Visit www.SedonaFilmFestival.org for tickets and performance information or call 928-282-1177. Both the Sedona International Film Festival Office and the Mary D. Fisher Theatre are located at 2030 W. SR 89A in West Sedona.