Sedona AZ (November 4, 2019) – SedonaKind welcomes everyone to the 2019 Season of Kindness. For the fourth year in a row, the City of Sedona has proclaimed November 13th as Sedona Kindness Day. It has been celebrated around the globe as World Kindness Day for more than a decade. This year, SedonaKind is fully embracing their mission by extending Kindness Day into a Thanksgiving Month of activities they are calling A Season of Kindness. 
The month kicks off on November 8th when SedonaKind hosts the special Veterans Breakfast at the Sedona Public Library. Coffee and donuts are traditional for these monthly gatherings, but the SedonaKind Women are planning a delicious breakfast feast for these special service men and women. "From our first project with veterans, the visit from the traveling Vietnam Wall, we've made supporting our local veterans an important effort for our group," said Laurie Dawe, team leader for the event. "Our second Sedona Kindness Day film fundraiser provided funds in support of homeless Veterans and local PTSD programs. This year, we're thrilled to be able to continue to show our support by hosting the Veterans Breakfast and cooking up a lot of love to share."
SedonaKind members also packed 50 Blessing Bags to be delivered to local homeless and needy veterans during this Season of Kindness. The contents of the bags have grown over the three years of this project. This year, they include warm knitted hats, created by SedonaKind knitters, plus warm gloves. In addition, Bombas donated wonderful cozy socks, enough for 2 pairs in each bag, and SedonaKind's generous partner, KIND BARS, donated bars for each bag. The bags also include a $10 gift card to MacDonald's, and personal grooming and hygiene products.  "One of our members made special gratitude cards thanking the veterans for their service. Plus a lot of love and gratitude went inside each Blessing Bag as our members packed them," said team leader, Heather Molans. "We recalled parents, spouses and relatives who served our country, and everyone felt fortunate to be part of creating these Blessing Bags."
On November 13th, SedonaKind is once again proud to join with the Sedona International Film Festival to present the award-winning film, The First Grader, to raise money for the Sedona-Oak Creek Educational Foundation. "In the past three years, we've chosen films that raised awareness of the issues of food insecurity, homelessness and PTSD among veterans, and the underfunding of our local schools," said Jawn McKinley, SedonaKind founding member. "This year, our film is about an 84-year-old Kenyan villager and his heroic battle for his right to an education. He wants to learn how to read, even if it means sitting in a classroom alongside six-year-olds. It's a triumphant testimony to the transforming power of education. And all ticket sales and donations will go to support the Sedona-Oak Creek Educational Foundation." 
This is a fitting undertaking for SedonaKind, because one of their keystone programs is the Kindness in Schools project (KIS). For the past several years, the "Kindness Ladies" have gone into West Sedona School to read, do projects and present puppet shows that teach kindness awareness and skills to the children. This year, the Kindness in Schools project is expanding to Oak Creek School, as well. "We've seen up close how amazing all the children are, and when given the opportunity to embrace new and exciting ideas, what a difference it makes," said KIS chairperson, Pam Hollenbach. "The Sedona-Oak Creek Educational Foundation will fund rigorous and innovative programs that are outside the normal operations of the district. SedonaKind is thrilled to provide this film fundraiser in support of the Foundation's efforts to open new pathways to success for the children in our schools."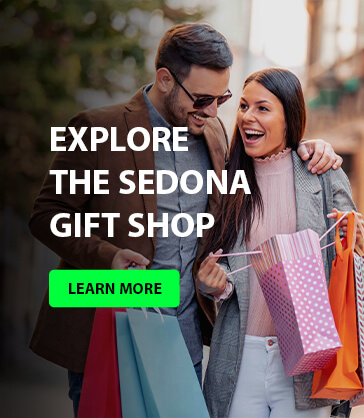 The First Grader has won numerous awards at prestigious film festivals, including both the Audience Choice and Directors' Choice at the 2011 Sedona International Film Festival. The First Grader will have two showings at The Mary D Fisher Theater on Wednesday, November 13th at 4 and 7 pm. Tickets are only $5, and donations will gladly be accepted. An anonymous donor has pledged to match all funds raised. "It's a film that will make you shed a tear and grin ear to ear about how it's never too late to dream," said Patrick Schweiss, Director of the Sedona International Film Festival. "It's one of my all-time favorite films, and we're thrilled to be partnering with SedonaKind to bring it back for this worthy cause. And it's a perfect way to celebrate Sedona Kindness Day." Tickets are available online at SedonaFilmFestival.com. 
The Season of Kindness will culminate in the appearance of SedonaKind's signature Gratitude Trees sprouting all over town. There are more trees in more locations this year. Find them at the Oak Creek Country Club, Sedona Winds Independent and Sedona Winds Assisted Living facilities, the Sedona Library in the main room and the Children's Room, the Sedona Community Center, Alma de Sedona Bed and Breakfast, and both the West Sedona and Oak Creek Schools. "The trees are all different. There are traditional holiday trees, some with beautiful Manzanita branches, and some are painted on walls. They are hung with silver wooden hearts, which you can write on and say what makes you grateful. It's a powerful way to bear witness to the gratitude in our own lives, and to see what our neighbors, children and elderly community members are grateful for," said Cheri Baldwin, project leader. "In SedonaKind, we say, 'gratitude turns everything into a gift.' And our Gratitude Trees are a gift from us to our community, in honor of this Season of Kindness." The trees will go up right after Thanksgiving and will remain up through the Holidays. 
The mission of SedonaKind is to encourage acts of kindness large and small, locally and around the world. "We know that every day brings us all opportunities to create kindness," said founding member, Katie Hamilton. "So as the leaves begin to turn, and we feel a welcome chill in the air with the coming of Thanksgiving, we're eager to create this Season of Kindness for the community we love." 
Visit SedonaKind.org to learn more.