Sedona AZ (February 28, 2014) – At HSS, a cat with FIV is still a wonderful creature needing a loving home. FIV positive cats that receive supportive medical care and are kept in a stress-free, indoor environment can live long, healthy lives.
We have two beautiful FIV positive cats that need a home—they can be adopted together or will need to be the only cat in the home.
Midnight – a 3 year old, Domestic Short Hair Neutered Male
I am a big, handsome boy who loves people and affection. I know I am special and feel pretty confident that someone will see how special I am and take me home.
Minou – 2 years old, Domestic Long Hair Spayed Female
I'm a happy girl who came in with my brother, Milo, and we hope to stay together. I'm affectionate and social, and I like to cuddle on my person. (For those who may be interested in adopting Minou's brother too, Milo is a 2-year-old long hair orange tabby neutered male who is not FIV+.)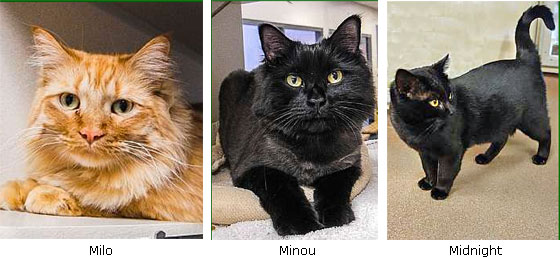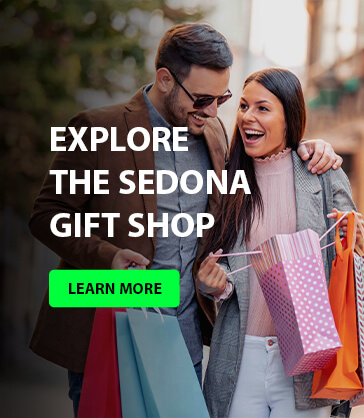 Milo – 2 years old, Domestic Long Hair, Neutered Male
I'm a large, friendly boy who came in with my sister Minou, and we hope to stay together. I like to lie on top of my person and be petted. I'm a little shy at first, but once you get to know me, I'm affectionate and social.
We know the right person or family is out there to adopt these very special kitties. Please contact the Humane Society of Sedona shelter at 928.282.4679 or visit us Sunday through Monday from 10 am to 4 pm.
How to care for your FIV+ cat:  
Keep your cat indoors. This will protect him from contact with disease-causing agents to which he may be susceptible. By bringing your cat indoors, you're also protecting the uninfected cats in your community.
Watch for changes—even seemingly minor—in your cat's health and behavior. Immediately report any health concerns to your vet.
Bring your cat to your vet at least twice per year for a wellness checkup, blood count and urine analysis. It is highly recommended you maintain an ongoing relationship with your vet when caring for a kitty with an auto immune virus.
Feed your cat a nutritionally balanced food.
Be sure your cat is spayed or neutered.