Sedona News – The Unauthorized Happiness Improv team is back and honored to bring a night of laughter to the Mary D. Fisher Theatre on Tuesday, June 27 at 7 p.m.
This month, the UH Team is bringing out some NEW GAMES for the June show that are sure to make everyone absolutely burst with laughter! Calling all Random Objects! We're inviting audience members to bring small, random objects from their house, a funny doll, a nick-nack from the office or just something weird from your AirBnB! Make sure it's clean; inappropriate objects will not be authorized.
Unauthorized Happiness will play a brand new game called Object Freeze. For a new chance for the audience to participate in the show, players will have to incorporate the objects brought by the audience into the scene using that object in a way it wouldn't normally be used. For example, if someone brought a wooden spoon from their kitchen, the UH players could use that in a wizarding duel as a wand, it could be the pen we're signing the Declaration of Independence with and so on! Object Freeze and other new games will tickle your funny bone to the core!
Celebrating Father's Day, the troupe is coming with their best Dad Jokes for their favorite improv games. "My dad, Dan, is 100 percent when it comes to classic Dad Humor, so Happy Father's Day, Dad … this show is for you!" says troupe member Bekah Hinds. Father's Day is a day of being together, and UH Improv extends that celebration into the week having their show on the last Tuesday of the month.
UH offers an entertaining night out and suggests you pair the show with a dinner date at one of the great restaurants in town. Treat your dad to a family night out! Bring your coworkers and unwind outside of the horrible paint color in your office space. Rebelliously have fun on a weekday! Folks who have never been to an improv show are encouraged to come to the show, as well as improv audience veterans.
At the show, the audience has all the power, because the entire subject of the show is up to them! All you have to do is sit back and wait for one of the troupe members to ask the audience for a suggestion. Then, one of the suggestions is picked for the following scene and that's how the show is entirely unscripted, unrehearsed and made up on the spot. Audience members, don't be shy to shout out in the crowd! Why? Because you are competing for Suggestion of the Night! At the end of the show, the troupe will blow a ceremonious Celtic horn heard from miles away, therefore assembling the troupe on stage to decide in a nonreversible roundtable who will be awarded 'best suggestion' for the night. The prize will be a pair of FREE TICKETS to the July UH show, so that the laughter may continue in hope and joy. Congrats to Britney Turnpaugh, the winner from May's show, who suggested "Javalina Gangs".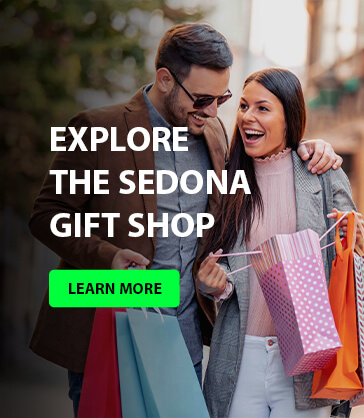 Plus, participants who come up on stage to play with the team, will be awarded a free gift on-the-spot for their bravery and sense of play!
Once again, limited edition Unauthorized Happiness fan t-shirts will be available for purchase at April's show for only $30. Fan t-shirts include an original UH cry-laughing emoji made by Chuck, and are 100% cotton printed on high-quality brands, Next Level and Bella + Canvas. "I saw that smiley face logo and I thought to myself, I gotta have one!," says Louie Cordova, who attended his first UH show last month.
Unauthorized Happiness Team members include (left to right): Carlo Habash, Bekah Hinds, Chuck Tyler, Jonathan Bonner, and Alissa Tyler.
Shows are rated PG, as the troupe does their best to watch their mouth for family-friendly content. Shows run approximately 90 minutes, with a ten-minute intermission. The theatre's concessions are available before and during the show, serving beer, wine, popcorn and a few sugary treats.
To stay in touch with the troupe, subscribe to their monthly newsletter via their website: www.UnauthorizedHappiness.com. Follow them on Instagram at @UH_Improv.
Showtime is 7 p.m. on Tuesday, June 27. The Mary D. Fisher Theater is located at 2030 W. St Rt 89A in West Sedona, across the street from Harkins Movie Theater. Tickets are $15. Come by the box office at Mary D. Fisher Theatre to buy tickets in advance. Purchase online at www.SedonaFilmFestival.org or call 928-282-1177 to order by phone.