Sedona News – The Unauthorized Happiness Improv team is back and honored to bring a night of laughter to the Mary D. Fisher Theatre on Tuesday, July 18 at 7 p.m.
For July's show, the UH Team invites audience members to bring more random objects for the game, Object Freeze, which debuted in June's show. The troupe would like to thank the audience for the many great, family-friendly, objects that were given in June's show! If you attended the show, and your object didn't get picked (because of time) we'd love to have the chance to use it this time! Bring a small, random object from your house, a funny doll, a nick-nack from the office or just something weird from your AirBnB! Make sure it's clean — as inappropriate objects will not be authorized. The troupe will create a scenario and use the objects in a way that it wouldn't normally be used.
UH offers an entertaining night out and suggests you pair the show with a dinner date at one of Sedona's fantastic restaurants. Treat your mom to a family night out! Grab your coworkers and unwind outside of the water cooler at work. Rebelliously have fun on a weekday! Folks who have never been to an improv show are encouraged to come to the show, as well as improv audience veterans. Plus, participants who come up on stage to play with the team, will be awarded a free gift on-the-spot for their bravery and sense of play!
At the show, the audience has all the power, because the entire subject of the show is up to them! All you have to do is sit back and wait for one of the troupe members to ask the audience for a suggestion. Then, one of the suggestions is picked for the following scene and that's how the show is entirely unscripted, unrehearsed and made up on the spot. Audience members, don't be shy to shout out in the crowd! Why? Because you are competing for Suggestion of the Night! At the end of the show, the troupe will assemble on stage to decide in a nonreversible roundtable who will be awarded 'best suggestion' for the night.
Once again, limited edition Unauthorized Happiness fan t-shirts will be available for purchase during intermission and after the show, for only $30. Fan t-shirts include an original UH cry-laughing emoji made by Chuck, and are 100% Cotton printed on high-quality, comfortable brands. "I love my UH Fan shirt! It's perfect for letting my friends know what I've been doing on Tuesday nights this summer", says Skylar Fisch, one of the troupe's young fans.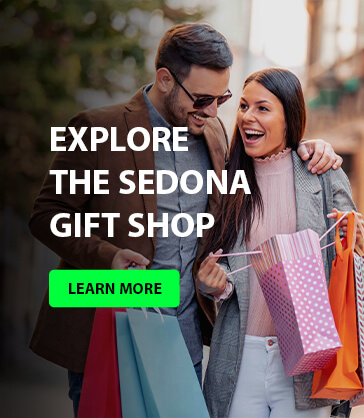 Unauthorized Happiness Team members (left to right): Bekah Hinds, Carlo Habash, Chuck Tyler, Jonathan Bonner, and Alissa Tyler.
Shows are rated PG, as the troupe loves to provide family-friendly content. Shows run approximately 90 minutes, with a ten minute intermission. The theatre's concessions are available before and during the show, serving beer, wine, popcorn and a few sugary treats perfect for pumping up audience members for getting up on stage with them.
To stay in touch with the troupe, subscribe to their monthly newsletter via their website: www.UnauthorizedHappiness.com. Follow them on Instagram at @UH_Improv.
Showtime is 7 p.m. on Tuesday, July 18. The Mary D. Fisher Theater is located at 2030 W. St Rt 89A in West Sedona, across the street from Harkins Movie Theater. Tickets are $15. Come by the box office at Mary D. Fisher Theatre to buy tickets in advance. Purchase online at www.SedonaFilmFestival.org or call 928-282-1177 to order by phone.