Sedona AZ (March 5, 2012) – Talk about the luck of the Irish! The day was beautiful right from the start and the sun shone bright and warm from start to finish. In the early morning, up to 1000 people headed up to Jordan Historical Park with their entries to form the St. Patrick's Parade and about 100 volunteers spread out along the parade route and headed to Sacajawea Plaza & BR Clinic parking lots to get everything readied for the Festival immediately following the Parade.
Thousands of spectators gathered along Jordan Roadto watch the 42nd Annual St. Patrick's Parade – An Arizona Centennial Celebration.  The 2012 Parade Grand Marshal was J. J. Thompson Family members – more than 100 descendants of JJ Thompson, the first Anglo resident of Sedona who just happened to be Irish! The Parade Color Guard, Camp Verde Cavalry was followed by the sponsor banners, recognizing the local businesses provide the financial support to keep this community tradition going: Parade Title Sponsor – Pink Jeep Tours; Festival Title Sponsor – Barking Frog Grille & Cowboy Club Restaurants; Over the Rainbow Sponsor – Sedona Fudge Company; Pot O' Gold Sponsors – SEDONA The Movie & Sterling Financial Services, LLC, Sedona Healing Vortex, Sedona Pines Resort and Matterhorn Inn & Arroyo Roble Resort; Irish Green Club Sponsor – Best Western Plus Arroyo Hotel & Creekside Villas and Touchstone Gallery; Shamrock Club Sponsor – Farmers Insurance Group – Don E. Nelms, Johnson Insurance Services LLC and Red Rock TV 16. Please remember to patronize and thank these business owners throughout the year, plus the City ofSedona and additional 30 businesses and organizations that donated countless services or products to the event.
The Parade continued with local area, County & State dignitaries, bagpipers, marching bands, color guards, dancers, musical groups and all sorts of parade entries on foot and horseback and in vehicles representing community and nonprofit groups, businesses and individuals with phenomenal enthusiasm and joy. They were all warmly received as each was announced by our Master of Ceremonies, John Conway of Audioworxx, and viewed by the Parade Judges, Shauna Fisher – Supervisor Flagstaff Aquaplex, Paul Giguere – Executive Director Flagstaff Family YMCA, and Brian Grube – Recreation Superintendent Community Enrichment Services (Parade Award Winners below).
See pictures of each entry on our website at www.sedonamainstreet.com and https://www.facebook.com/SedonaMainStreetProgram – see  links on home page. Click on the photos to enlarge and feel free to print or save to your computer for sending to friends & family.
Immediately following the parade, the Parade Festival kicked off right beside the Parade route tat Sacajawea Plaza & BR Clinic parking lots. An opening ceremonial song was performed by Pipe Major Michael Donelson & Bagpiper Martha Shideler, both from the Southwest Skye Pipes & Drums. Karl Jones and Dublin Soul band played Celtic music. There were complementary dance performances by McTeggart Irish Step Dancers, Light Vibe & Cottonwood Dance, and the 2010 & 2011 AZ Irish Lasses – Part of AZ Colleens. The Sedona Korean American Association demonstrated two types of Ki Gong. All the while, the Thompson Family members visited with festival goers and each other, viewing family photos, filling in their family tree and sharing family stories. The festival food & refreshment featured Barking Frog and Cowboy Club Restaurants, and Sedona Fudge Company also had a sweet treats booth. Thanks to Oak Creek Brewing Company, there wasBeerGardenfeaturing Oak Creek Brews.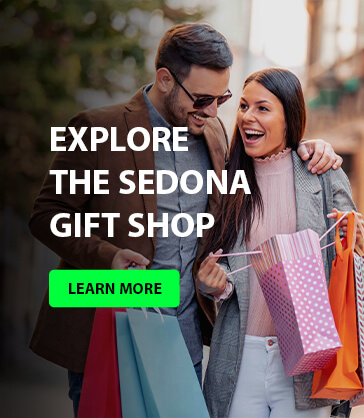 The Festival Children's area was hopping all afternoon with a wide variety of free activities for all ages. Deputy Do-Right and Smokey the Bear visited, McTeggart Irish Step Dancers even gave lessons, all three face painters were kept busy, free balloon animals were ever present, and both theBouncyCastleand Joust Arena were filled all afternoon. The residents and visitors alike enjoyed the free entertainment and activities in a great setting on a fabulous day.
The Parade & Festival is a free event for the community and by the community, coordinated by Sedona Main Street Program, NAU's Park and Recreation Management Program and the Green Team event steering committee. Please join us in special thanks to the over 100 volunteers who donated their time and talent to make it happen. Photos from Parade and Festival are available at www.sedonamainstreet.com and https://www.facebook.com/SedonaMainStreetProgram – see links on home page. Click on the photos to enlarge and feel free to print or save to your computer for sending to friends and family.
42nd Annual Sedona St. Patrick's Parade Award Winners (in alpha order by award name):
Best Dance Unit Award: McTeggart Irish Step Dancers
Best Float Award: Sedona Pines Resort
Best Marching Unit Award: Humane Society of Sedona
Best Music Entry Award:Southwest SkyePipes & Drums
Best Vehicle Entry Award: Scott Kummerfeldt (1953 Jeep)
Color Guard Award:Northern ArizonaVeteran's Military Honor Color Guard
Drill Team Award:FlagstaffKennel Club-K9 Drill Team
Equestrian Award: Poco Diablo Resort/Celtic Harvest Festival
Equestrian Color Guard Award:CampVerdeCavalry
Outstanding Marching Band Award:ChinoValleyHigh SchoolMarching Band
Shamrock Award: Out ofAfricaWildlifePark
St. Patrick's Award: Garbage Can Band
Unique Award:ArizonaRangers – Verde Valley Company
If you are a winning Parade entry and did not get your award at the Festival, please call Sedona Main Street Program at 204-2390 to make arrangements for picking up the award.