Month-Long Exhibition Sparks Dialogue
through Alternative Art
Sedona AZ (April 30, 2013) – Anyone with an opinion about the national gun debate or a palate for alternative art will be stirred by the GUNS/Children Art Exhibition, a month-long exhibit opening May 10, 2013 at the Sedona Public Library.
Presented by the ImagiVenture Foundation, GUNS/Children is a collaborative art exhibition that explores the implications, dynamics, and social impact of guns and children. This provocative compilation of 30+ visual and performance art works, ranging from bold personal statements to artful reflections of collective consciousness, mirror the diverse spectrum of reactions, questions, rants, demands, and proposed solutions spurred by an increasingly urgent national dialogue.
While the exhibition was intended to provide an impartial platform for expression, artists were encouraged to express all points of view, neutral or extreme, including those on gun control, gun safety, child protection, personal responsibility, the right to bear arms, and guns in schools.
Artists featured in the exhibition include Joella Jean Mahoney, internationally known artist in the Art in the Embassies Program; Nancy Robb Dunst, biannual invitee to the Florence contemporary biennali in Italy; Ed Uzymeckis, digital story teller and recent chair of the Sedona Art Commission; Frank Willis: associate art professor at NAU; Jessica Sierra, artist featured in the art collection of the City of Sedona; Rose Moon; and Taylor Helman.
The Exhibition kicks off with an Opening Reception on May 10, 2013 from 5-8 p.m. at the Sedona Public Library. Guests are invited to join the event collaborators and 30+ artists for a private preview of the Exhibition, delectable bites, beverages, and a potpourri of provocative performances. Among them are a rousing group spoken word performance by Kayt Perlman's "Young Voices Be Heard", a two-minute humorous installation-piece performance by Nancy Robb Dunst, and a pulsing set of African rhythms by Vusi Baba Shibambo.
The evening will feature the unveiling of ImagiVenture's first fine art poster by Sedona artist Mary Helsaple and the awarding of Best in Show, judged and presented by renowned Phoenix-based artist, educator, and philanthropist Robert Miley. A member of the Phoenix Arts Commission and founder of anti-violence program Release The Fear (RTF), Miley created an iconic 17,000-pound public art sculpture for the City of Phoenix out of 4 tons of melted-down weapons used in violent crimes.
Best Performance will be announced on June 7.
Programming during the month-long exhibition will also include an evening of shared personal accounts, tall tales, superhero stories, childhood memories, and tales of courage related to guns. Gun Stories will take place on May 24 from 6:30-8:30 p.m. at Java Love Café.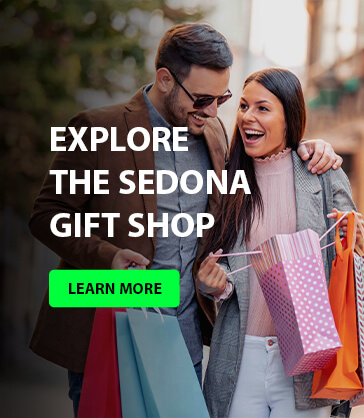 On May 30, join a stellar talk-show line-up of thought-provoking speakers for The View From Sedona: A Community Conversation about Guns and Children. An evening of hard hitting facts and unconventional ideas, this conversation will cover new approaches to gun responsibility, mental illness as part of the puzzle, and how the West was won by the gun (or by the law?).
Throughout the month, docents will give complimentary tours of the Exhibition every Wednesday from 3-5 p.m. The May 15th tour will be specifically for children, given by Nancy Robb Dunst.
Says Jennifer Epperson, executive director of ImagiVenture Foundation, "This exhibition is part of a collective effort by the art organizations in Sedona – SVAC, SAGA, The Art Museum, the Sedona Art Center, and others – to elevate the art community back to its former status as the #2 destination city for art."
The host committee for the exhibition includes Jennifer Epperson, Nancy Robb Dunst, Kayt Perlman, Mary Helsaple, and Ambassador Joella Jean Mahoney.
The GUNS/Children Exhibition will take place from May 10 to June 8 at the Sedona Public Library. 3250 White Bear Road, Sedona. Visit www.imagiventure.org or call 928-254-9415 for information.
– – – – – – – – –
ImagiVenture Foundation is an innovative non-profit art organization that celebrates alternative art, promotes the practice of fully engaging the imagination, and builds community through art events, educational programs, collaborative art installations, and the ImagiVenture Alternative ArtSpace.