Fiber Arts Sedona Exhibition at Sedona City Hall
Sedona, AZ (September 19, 2011) – It isn't every city that has a gallery, but Sedona isn't "every city". It's the "City animated by the arts" and it makes sense that it offers an exhibition space for local artists.
For the next 3 months Fiber Arts Sedona (FAS) will be exhibiting their work, from wall
sculptures to quilts to fiber paintings constructed of natural objects. This exhibition opens
on September 26th and runs through January First and can be viewed at the City Manager's
office and the Vultee conference room at Sedona City Hall. The hours are 8-5pm, Monday through Friday.
The local artists are Dee Durkee, Nancy Robb Dunst, Shirley Eichten-Albrecht, Margaret Anderson and Elnajean Beyst- Martonyi. These artists work with natural and man made fibers, including twigs, reeds, gourds, woods, paper, cloth, silk, yarns, string, thread, and odds and ends. They create non-traditional works, such as hand built and woven baskets, twig & thread sculptures, hand painted and sewn fabric wall pieces, hand made art paper, and hand sewn and machine stitched vessels. These professional artists include contemporary and functional concepts in their art making.
To say Shirley Eichten-Albrecht just weaves baskets is a misnomer. She creates basket designs the likes of which differ from the norm, and include Raku, gourds and antlers. Her baskets and gourds are colorful, thoughtful, sturdy and yet delicate. Some of them are even downright moody. She has exhibited in many national juried shows as well as the SedonaArt Center and the Sedona Visual Artists Coalition.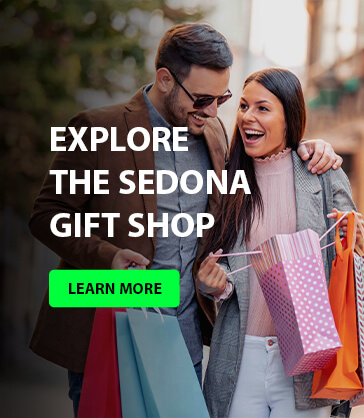 Dee Durkee creates hand constructed fiber vessels out of stitched recycled materials, rich with color and substance. These are strong works that stand by themselves, and have no hidden infrastructure, but rather their strength comes from the layers of fabric and thread and the structural design. Many are reversible, offering two views in one piece Ms. Durkee's fiber vessels are represented in galleries throughout the United States, and can be seen in Sedona at the Arts Center and at her studio by appointment.
Nancy Robb Dunst works with many different mediums, but fiber is her favorite and is also the medium with which she started as an artist 35 years ago. She creates large scale colorful weavings and fiber sculptures designed for public spaces. Her work can be seen at the Phoenix Sky Harbor Airport, The City of Yuma The Sedona Public Library, and the Sedona Medical Center and every two years she is invited to exhibit at the International Contemporary Biennale in Florence, Italy.
Elnajean Beyst- Martonyi, the newest member of FAS, is a fiber artist who works with hand made paper. Her work is delicate, vibrant and always interesting. She often adds unusual natural objects to the papers, and some times illuminates them. More of her work can be seen the Pop Up Gallery at Hillside.
Margaret Anderson mixes mediums by adding acrylic paint to compositions that also include hand appliqué and quilting on fabric. Margaret approaches her abstract designs intuitively and with a sense of adventure. As she spontaneously builds multiple layers of collage, her ideas gradually become increasingly defined until the final design emerges. Margaret's award winning work has been exhibited in the prestigious "Quilt National" and "Quilt Visions" exhibitions.
These artists, are all members so the Sedona Visual Artists Coalition, and are dedicated to working with fiber in the community, and would like to encourage others to become familiar with and explore its many aspects. So come take a peek at this inventive work at City Hall. You'll be glad you did. For more information contact the chairperson of FAS, Dee Durkee at 203-5702 or email at deedurkee@mindspring.com
PRESS CONTACT: Nancy Robb Dunst 282-0776 or ndunst@yahoo.com