Sedona News – Sedona Arts Center (SAC) wraps up the 19th Annual Sedona Plein Air Festival by hosting a Community Paint Out Saturday, Oct. 28 from 10 a.m. to noon. Registration begins at 9:30 a.m. The event, held on the grounds of the Sedona Arts Center at 15 Art Barn Road, is free and open to the public.
"This event is a fun and free activity to expand one's knowledge and skills while enjoying Sedona's stunning scenery," said Julie Richard, CEO of Sedona Arts Center. "All ages and abilities are invited to channel their creativity through the time-honored tradition of painting outdoors or en plein air."
In celebration of its 65th anniversary, Sedona Arts Center's goal is to have 65 (or more) event participants, including first-time painters and master artists. "Since 1958, SAC has been this city's creative and social hub, curating arts experiences for residents and visitors near and far. The Community Paint Out is another way SAC continues to bring creativity to Sedona and a memorable event to commemorate our history," said Richard.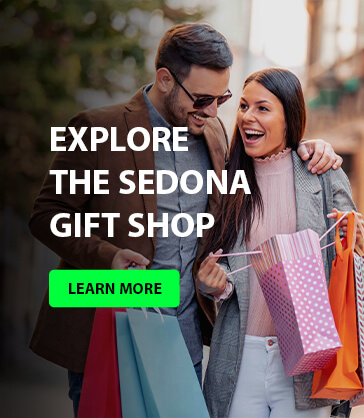 Participants can choose to sell their paintings at the event and enter the Community Paint Out's art competition that culminates in an awards ceremony. The Best Community Painter will receive a $150 cash prize, while second and third place winners will receive gift certificates to Sedona Arts Center's Gallery Shop.
Nearby on the Arts Center campus, featured artists from the festival will compete in the Second Annual Artists' Games. This collaborative and freeform event, from 10 a.m.-noon, puts artists into teams to produce one painting. Each artist is given 15 minutes to paint, but before one can begin, there is a twist. Attendees will enjoy watching artists rise to the challenge and produce a one-of-a-kind masterpiece. Paintings from this and other festival events will be available for sale until 2 p.m.
For more information on the 19th Annual Sedona Plein Air Festival or to pre-register for the Community Paint Out, visit sedonapleinairfestival.org or call (928) 282-3809.