Sedona News – On September 24-25, 2022 the Sedona Winefest will be returning for its 13th annual celebration at the Sedona Posse Grounds Park (525 Posse Ground Rd., Sedona, Arizona 86336). Sponsored by the Arizona Office of Tourism, the two-day, nationally recognized wine festival will feature 25 award-winning Arizona wineries, food trucks serving local cuisine, a variety of artisan vendors and live music featuring DJ Pablo on Saturday and The Sugar Thieves on Sunday.
Sedona Winefest Founder, Sandy Moriarty says "Wine, art and music lovers come from across the Southwest to join us for this weekend among the red rocks, as the setting is unlike any other and there is truly something for everyone to enjoy."
The famous two-day festival, held from 11 a.m. – 5 p.m. on Saturday, September 24th and Sunday, September 25th, will feature a number of local food trucks, award-winning wines from the state's best wineries, with winemakers in attendance from each of the state's three wine growing regions (full list of wineries to be released soon). Wineries currently attending (with more to come), include:
• 1764 Vineyards
• Alcantara
• Aridus Wine Company
• Arizona Stronghold
• Caduceus Cellars
• Carlson Creek Vineyard
• Chateau Tumbleweed
• Copper Horse Vineyard
• Coronado Vineyards
• Cove Mesa Vineyards
• Da Vines Vineyard
• Four Tails Vineyard
• High Lonesome Vineyards
• Javelina Leap
• Laramita Cellars
• Merkin Vineyards
• Najar Cellars
• Page Spring Cellars
• Salt Mine Wine
• Southwest Wine Center
• Su Vino Winery
• Tantrum Wines
• Twisted Union Wine Co.
• Village of Elgin
• Winery 101
DJ Pablo will be performing Saturday, September 24 from noon – 5 p.m., along with a special performance by jazz legend Will Donato accompanied by Steve Oliver. And The Sugar Thieves will be performing a melting pot of styles (including blues, jazz, country, folk, gospel and rock and roll) on Sunday, September 25 from 1:30 – 4:30 p.m.
Local food trucks that will be on-site include Merkin Gelato, Merkin Kebab, Malta Joe's, Farm A Go Go, Wild Stampede BBQ and Lobstar. Other local artisans and vendors include Eagle Eye Barrels, Winestrap, CutCo, AZ Winery Tours, Henna Bri, Second Chance Glass, Injectants Mob, Humble Earth Company, EarthWorks by Robyn, Poof It's a Gift, Room with a View, Maribel Cake Design, Sedona Diving Olive Oils & Vinegars, Peace Love & Smoked Cheese, The View Coffee and Oak Creek Apple Company.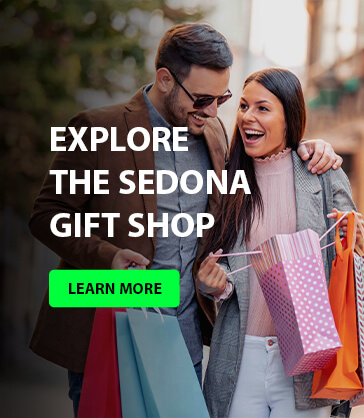 Early bird tickets ($35/person in advance, including commemorative glass with 6 wine tasting tickets) are available for purchase at sedonawinefest.com. or on Eventbrite here, or can be purchased at the door for $45/person per day. Non-wine drinkers will be charged a general admission fee of $10 for festival access. Kids under the age of 18, accompanied by an adult, receive free entry.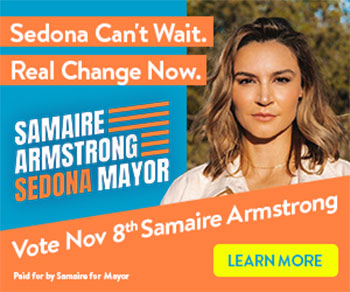 Those wishing to kick things off early are also invited to attend the "Jazz It Up Sedona Opening Night Party" on Friday, September 23 at 6 p.m. at Sound Bites Grill (located at 101 N. State Rte 89A, Sedona, AZ 86336), where jazz legend Will Donato will perform with Steve Oliver and guests can indulge in dinner paired with Arizona wine.
For more information on the 13th Annual Sedona Winefest, visit www.sedonawinefest.com or email sedonawinefest2022@gmail.com.
For more information on the Opening Night Party at Sound Bites Grill visit www.soundbitesgrill.com.