By James Bishop Jr.
Sedona AZ (October 13, 2015) – For Jack Proctor, being sent to his room as a child in Michigan and then the Bay Area was never a punishment. It just gave him more time to draw and paint. Truth be known he has never stopped. "I have yet to find a way of not doing art," he tells friends.
On Friday October 16th from 5-30-7.30 a special Reception at the Sedona Hub (www.sedonahub.org) will celebrate forty years of art-making. With poetry readings by  James Bishop and live Native American flute music from Nova, and stunning views of the red rocks, this free event is a 'don't miss' invitation.  
Jack Proctor, equipped with a Master's degree in painting and printing from Cal State U., Chico, has created a career as interesting, colorful, and exploratory as his art. From his early painting days, his motto has not changed: "I am not prisoner of any special styles. I want to free to respond what I see in a fresh manner."
More than 30 years ago, he arrived in still dusty and remote Sedona. He was vibrant from a year of exposure in Italy to the Masters. Almost immediately, he started drawing and painting the images that said 'Sedona': Oak Creek, wild creatures, native tribes, hidden canyons, and circling vultures, the Verde River and stunning sunsets of purple, pink, and indigo.
One might say that he fell in love with the land, as deep as did Ed Abbey, Wallace Stegner, and Joe Beeler. He also values the majestic Colorado River, running it three times, capsizing just once. In addition, he has taught hundreds would-be artists in an earlier version of the Sedona Art Center.
"Why would anyone want to wake up in the morning and do the same thing over and over again?" wonders Proctor. From time to time using watercolor, acrylic, and charcoal as a chance to experiment, he considers himself a painter who likes to change directions and stretch his imagination. He loves to give the viewer a clue as to the process that is taking place by letting the bones of the painting show through in various places.
Currently on display at a new space for artists of all kinds, the Sedona Posse Grounds Hub (previously the Teen Center) on 525B Posse Grounds Rd, Sedona, this wide range of art made over the years invites you into the personal evolving world of an artist across time.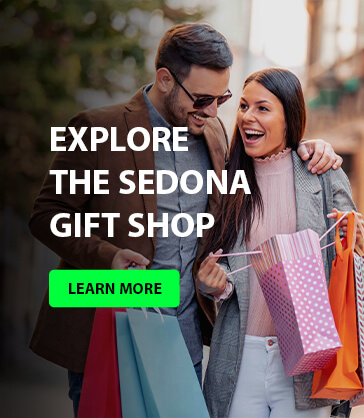 Drop by on Friday October 16th from 5.30-7.30 to meet the artist, Jack Proctor, hear poetry that directly relates to the art, and listen to music that reflects many of the themes found in Jack's work.
What: Meet The Artist Reception
When: Friday Oct 16 – on exhibit through October 31st
Where: The Sedona Hub – 525B Posse Grounds Rd (previously known as the Teen Center)
Free and open to the public.