Sedona AZ (May 19, 2013) – Concerned parents of school-aged children in the Sedona Oak Creek Unified School District and community supporters are ready to launch their campaign to save Sedona schools.
According to parent Zach Richardson, the Yes For Sedona Schools Committee hopes to convince the majority of Sedona voters to vote yes in the upcoming November elections on the approval of Budget Increase Override for the district.
While the state and federal governments fund core curriculum such as Math, English and Science, local communities fund the rest — including advanced math, advanced science, music, performing arts and many other programs. A vote to override the state and federal budget with a budget increase is necessary to avoid devastating cuts to the city's educational system.
Sedona voters have supported these overrides since 1995. The last budget override vote this past November lost by a mere 36 votes of nearly 9,000 votes that were cast. It was a heavy blow to our community.
"With the failure of the Budget Increase Over-ride last November, the loss of that $900,000 funding along with state and federal cuts means that our school district will have lost nearly 30 percent of its budget in the past five years. That will inevitably result in closing a school and severely compromising the education in our community," Richardson said. "Sedona residents must understand that Sedona needs to restore what has been in place since the school district has been in existence so we can pay our teachers. For Sedona to have the best school facilities in the state without having teachers to teach the children seems like an obvious oversight on the part of our community."
Richardson said more than 75 volunteers are currently working on this project representing Yes For Sedona Schools Committee. The group began their campaign for this November's election in January. The election will be a mail out ballot election that should be arriving at Sedona homes mid-October.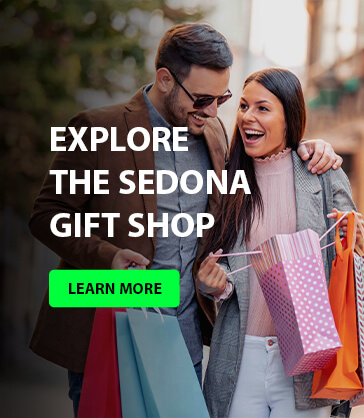 According to Richardson, the campaign will be focused for late August, September and early October. The primary focus of the campaign is to educate Sedona Residents on what the Budget Increase Over-ride actually does for our school district and community and the consequences if it is not passed.
"If Sedona has a reputation for having a sub-standard school district, that will have a profound effect on our community," Richardson said. "Families will not want to move here, thus reducing property values. People who run professional services such as doctors, dentists, accountants, restaurateurs, etc. will not want to move here with their families, so Sedona residents would have go elsewhere for these services."
He said the community and its school district are interconnected and what benefits the schools benefits everyone.
"Most people do not understand that 50 percent of the residents in our community are related to our school district either as students, parents, parents of graduated students or employees," Richardson said. "Likewise, 50 percent of the school district's last construction project created facilities for our community such as a new community pool, a performing arts center, gymnasiums, track and field facilities, multi-purpose rooms, etc. These facilities are constantly utilized by the community."
He said the Budget Increase Override's cost to voting homeowners will be less than $50 a year in property taxes that is tax-deductible.
"That's less than a cup of Starbuck's Coffee per month," Richardson said.
For more information or to make a donation for the campaign visit: www.InvestInEducation.info