Clarkdale AZ (August 17, 2021) – Three days before its state-of-the-art labs filled with students launching into "hero," livable-wage careers, Yavapai College and community partners celebrated the completion and grand opening of the Verde Valley Skilled Trades Center.
The Aug. 13 event at the YC Verde Valley Campus in Clarkdale featured celebratory remarks from college and civic leaders, tours of the 10,000 square-foot center and a luncheon. Capping the event was a ribbon-cutting captured for posterity by a drone.
To a person, event speakers lauded the arrival of the Skilled Trades Center that this fall is providing free courses in residential construction, electrical, HVAC and plumbing. Our communities need those graduates and their skills and families need the well-paying jobs so they can "live, work and play in the Verde Valley," Clarkdale Mayor Robyn Prud'homme-Bauer said in her celebration address. "It's quick training. It's local employment. It's lucrative pay. It's exactly what we need."
Cottonwood Mayor Tim Elinski told celebrants he followed generations of footsteps in pursuing a career in the trades because he enjoys working with his hands. He said he considers people in the skilled trades "heroes" who fix problems, often at critical times in their customers' lives. "The people who enroll in these classes really have the opportunity to be heroes," he said.
In her remarks, YC President Dr. Lisa Rhine said she was honored to officially open the Verde Valley Skilled Trades Center alongside so many in the community who helped make it happen. She thanked members of a project task force commissioned in August 2019 and comprising elected officials, business leaders and community members for their hard work and their passion for their communities. "Our goal was simple: provide a learning space where local students can learn a valuable trade that will help them achieve a local job that will have a lasting impact on the Verde Valley communities."
Rhine also thanked the college's District Governing Board for giving the project the green light, college facilities and information technology staff for "their hard and expedited work," and SPS+ Architects and McCarthy Construction for "a great partnership with the college."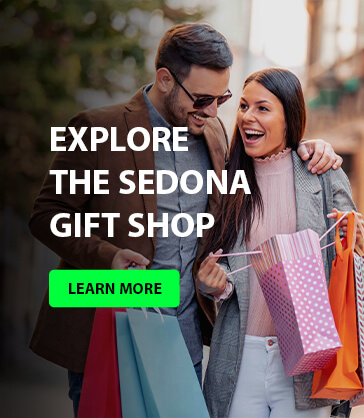 YC District Governing Board Chairwoman Deb McCasland said she is pleased with the result of what was a collective "vision" for the Verde Valley and looks forward to seeing the benefits. She thanked Dr. Rhine for her "unwavering leadership and her belief in creating accessible, affordable and valuable learning opportunities for our residents."
Concluding the celebratory remarks was Dr. Tina Redd, Dean of the Verde Valley Campus and Sedona Center, who extolled YC's ambitious efforts to develop facilities and programs the community wants and needs.
"In 18 short months, I have had the privilege of participating in the remodel of building L, the construction of a new greenhouse, the remodel of a science lab to a brewing technology classroom, and the completion of the Skilled Trades Center," Redd said. "What that means for Verde Valley students is training opportunities in robotics, 3-D printing, CNC manufacturing, horticulture, nursing, construction, HVAC–all in state-of-the-art facilities.  What an honor it is to be standing with college and community leaders who know how to get things done. I can't wait to see what's next."
The YC Verde Valley Campus also is home to the Southwest Wine Center, a highly respected and award-winning teaching winery. The YC Sedona Center houses the Sedona Culinary Institute and it state-of-the-art kitchens, as well as classrooms, the Osher Lifelong Learning Institute and a soon-to-be-reopening student-run café.
Information about Yavapai College career-training and academic programs in the Verde Valley and at five other campuses and centers across Yavapai County is available by visiting the college website, www.yc.edu.