The Story Hollywood Didn't Tell
A Special Arizona Centennial Event
Cottonwood AZ (January 31, 2012) – Wyatt Earp is a fixture on the historical Western scene, but it s hard to sort the myth from reality. On Sunday February 12th, 3 PM join us at the Old Town Center for the Arts in Old Town Cottonwood, for Wyatt Earp: A Life on the Frontier, The Story Hollywood Didn't Tell. This Special Centennial event is Sponsored by the historic Cottonwood Hotel.
Wyatt Berry Stapp Earp is best known for his participation in the controversial "Gunfight at the O.K. Corral," which took place at Tombstone, Arizona, on October 26, 1881. In this legendary Old West encounter, Wyatt Earp, his brothers Virgil and Morgan, and Doc Holliday faced off with Ike and Billy Clanton and Tom and Frank McLaury. The shootout and the bloody events that followed, combined with Wyatt Earp's penchant for storytelling, resulted in Wyatt Earp acquiring the reputation as being one of the Old West's toughest and deadliest gunmen of his day. Wyatt Earp would become the fearless Western hero in countless novels and films. But what is the true story, and what did Hollywood and the writers leave out?
A Life on the Frontier is set in the mid – 1920's when an elderly Wyatt Earp tells of his adventures during the final days of the American frontier from Arizona to Alaska.  The play is written by Terry Tafoya Earp, an award winning playwright, who has been writing plays since 1988.  She had a major hit in 1990 with her lingerie-themed Skimpies. Her most widely seen play is Wyatt Earp: A Life on the Frontier, starring her husband, Wyatt, a great-nephew of the famous lawman.  The contemporary Wyatt Earp is a descendent of the historic Wyatt and has toured the play throughout the United States, Canada and Europe.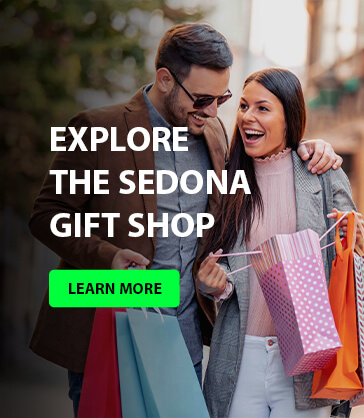 Old Town Center for the Arts is honored to present Wyatt Earp, the descendant of an Arizona legend, in celebration of Arizona's Statehood.  Come hear the real story at the Old Town Center for the Arts on Sunday, February 12th at 3:00 pm.
Old Town Center for the Arts Is located at 633 N. 5th Street (5th Street & Main) in Old Town Cottonwood. Tickets for Wyatt Earp: A Life on the Frontier are $10 in advance, $12 at the door. Tickets are available online at showtix4u.com. Tickets are also available in Cottonwood at: Jerona Java Café, and Desert Dancer; and in Sedona at: Crystal Magic, and Golden Word Bookstore. For upcoming events, visit www.oldtowncenter.org. For further information, contact Elena Bullard at 928-634-0940.