By Virginia Volkman, Library Director
Sedona AZ (December 23, 2016) – Rejoice!  We've celebrated the winter solstice and endured the shortest day of the year.  The days are now getting longer; the morning light coming sooner.
It's a wonderful life we live here in Sedona, where even though the calendar tells us it's winter, there are still enough colorful leaves on the trees to fool us into believing that it's fall. Where until recently there were still irises in bloom.  Where some days are warm enough for hiking in shorts.
And yet … winter does bring colder temperatures and darker days that leave us lusting for light and warmth, and so we gather together.  Many celebrations have as their root an ancient fear that the light would never return unless humans intervened with vigils or celebrations.
For many cultures the winter solstice marked the time when cattle were slaughtered so they would not have to be fed during the winter; it was almost the only time of year when a plentiful supply of fresh meat was available. The majority of wine and beer made during the year was finally fermented and ready for drinking at this time.  And so celebrations were lavish affairs with plenty to eat and drink.
For me, the winter season means that citrus – oranges, tangerines, and grapefruit—have come to the farmers market, along with freshly picked local pecans and persimmons.  Fresh vegetables and local beef will be on the table for Christmas dinner.  Holiday bread and dessert will be made with local eggs. And a real treat at the market this year that carries the sunshine of summer into winter is Arizona olives.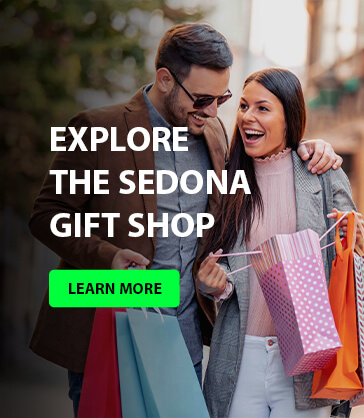 At Sedona Public Library we greet winter with the Annual Quilt Show, which features the colorful work of talented local quilters.  This year's show kicks off on Friday, December 30, and continues through February.  Join us as we celebrate the season.
Though the winter holidays are celebrated in many ways, all have in common the lighting of candles and filling our homes with warmth and good cheer.  However you choose to celebrate the season, best wishes from the volunteers, staff, and members of the Library Board!
And as you think about your end-of-year giving for 2016, please think of Sedona Public Library. Whether you borrow a book, movie, audio book, magazine; depend on our computers; come to our programs; look to us to translate a document; or need shelter from the storm—we are here for you.  At your service in facilities created by you, and for you.  And we're there for you 24/7 at sedonalibrary.org.
While we do it for you, we couldn't do it without you. Your tax-deductible gifts fill a 20% budget gap after funding from the City of Sedona, Coconino and Yavapai Counties, and Friends of Sedona Library. We need and appreciate your support. Come by, or go to www.sedonalibrary.org where you can give online.