Camp Verde AZ (July 25, 2013) – Camp Verde's downtown art gallery, White Hills Gallery, invites you to come put on 3D glasses for the month of August. Actually, no, they require you to come put on 3D glasses as you enter their new exhibit, "Illusion of Depth" on display from August 1st through August 26th. In "Illusion of Depth," White Hills Gallery has invited three regional artists, illustrator Gary Bennett, painter Ian Cochrane, and graphic artist Bill Stedman to wow the Verde Valley with something different— something a little 3D.
Any painting with strong contrasting colors, especially blues, greens, and reds, will have some elements advance or recede when viewed with the 3D glasses. Each of these artists has been able to master the skill of adding an illusion of depth seen through 3D glasses by working with these bold colors and finding how they complement each other in their chosen medium.
Ian Cochrane, a painter originally from Colorado, has been known to create large abstract designs that have people guessing what they see. In Cochrane's choices of bold contrasting colors bounce out of the canvas when seen through 3D glasses.
Local graphic artist Bill Stedman has been creating 3-D graphic art for the past few years. His abstract compositions are printed in large scale for the shapes to jump out in layers when viewed through 3D glasses.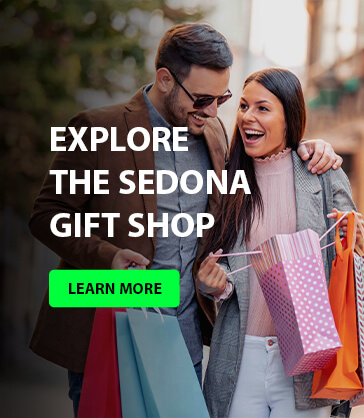 Illustrator Gary Bennett has made a professional career as an art director and illustrator. Recently, he has completed illustrating children's books that appear 3D when read with 3D glasses.
"Illusion of Depth" will be on display from Thursday August 1st through Monday August 26th. The opening reception will be on Friday August 2nd from 5-8pm. White Hills Gallery will provide Chromadepth 3D glasses for everyone to see the work in 3D, and there will be hors d'oeuvres and wine provided by The Horn.
White Hills Gallery is located at 325 S. Main Street, in downtown Camp Verde in the old historic Boler's building. White Hills Gallery is open Thursday, Monday and Sunday from 11am-5pm and on Friday and Saturday from 11am-8pm. For more information about upcoming events, see our website at www.WhiteHillsGallery.com or call 928-274-7903.