Camp Verde AZ (March 6, 2014) – White Hills Gallery is pleased to announce a solo show by local Sedona artist Keith Schall called "Meta-paintings." The exhibit will be on display from Friday March 14th through May 12th, with an opening reception on Friday March 14th from 5-7pm.
The exhibit, "Meta-Paintings," will include over 20 works of cutting edge abstract art about art. The term "Meta-paintings" is created based on the literary concept of Metadrama, a play within a play, typically seen in Shakespeare plays such as "Hamlet" and "A Midsummer's Night Dream." Schall creates colorful compositions with the subject of art. His subjects are usually inspired by jazz, literature, and poetry.
Included in his exhibit will be six 3-D paintings that pop when viewed with 3-D glasses. Any painting with strong contrasting colors of warms and cools will create depth when seen through 3-D Glasses. Schall has found a way to layer warm and cool colors accurately in his compositions that develop depth when looked at them through the glasses.
Keith Schall retired from a career as a professor of British Literature before he entered the art world as an artist. His career in literature fueled his inspiration for his compositions. Schall is also inspired by artists like Frank Gehry and Frank Stella, whose works have helped define his unique approach to abstract art.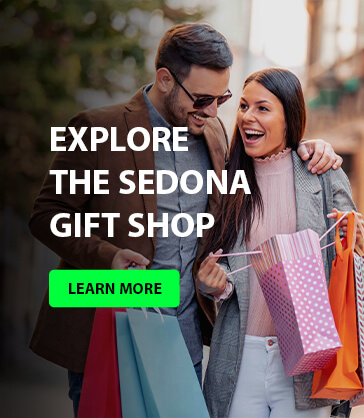 Before Schall applies paint to a canvas, he methodically plans and positions precisely every curve, line, dot, color, extension, etc. in the composition. Even though his compositions are meticulously thought out, they still hold a feeling of spontaneity and looseness that abstract art embodies. Schall also works beyond the traditional rectangle and allows his compositions to be expressive and flow off the edge. The sculptural wood additions he adds to the edges of the canvas allow for the abstraction to be free and not restricted by the box or rectangle a canvas usually is. Each addition enhances the visual composition and meaning behind the painting. These approaches to creating abstract art have allowed for Schall's work to stand out in the contemporary scene nationally. He has previously exhibited throughout the southwest region, with gallery representation in California, New Mexico and throughout Arizona.
Schall is from the Sedona area, and has been breaking the boundaries of traditional abstraction art for over 10 years. His solo exhibit at White Hills Gallery will be on display from March 14th through May 12th. During the opening reception on Friday March 14th from 5-7pm, there will be wine, beer, and hors d'oeuvres provided by The Horn.
White Hills Gallery is located in downtown Camp Verde at 325 S. Main St. Camp Verde AZ 86322. The gallery is open from Tuesday through Saturday, from 11am to 6pm. For more information, check out their website at www.whitehillsgallery.com or call 928-567-7033.