By Kate Hawkes – Managing Director
Sedona AZ (February 20, 2018) – Join us at the Hub on Thursday March 1st at 7pm for the next  "Wdya'Got?" featuring long time resident writer Michael Cosentino from Cottonwood and new comer musician Gioia Quisumbing from Sedona, with the Verde Valley's zaniest team, Zenprov.
Once a month musicians and storytellers gather at the Hub to share new (or rarely heard) material in an informal setting where the focus is on the performer in an intimate personal space, followed by the Zenprov Comedy team creating a long-form improv based on what just happened.
Gioia (JOY-ah) is a dynamic vocalist and budding musician, charming audiences on ukulele and guitar. Since her move from New Jersey to Sedona almost four years ago, she has entertained at open mics, opened for desert band Sister and the Sun, and plays locally in the multi-instrumentalist duo, Sugar Moon. 
As a passionate early childhood educator and ukulele enthusiast, she plans on sharing these joys with the Verde Valley community. Delighting in songs from musical influences such as Aretha Franklin, Bonnie Raitt and Bill Withers, audiences can't help but dance along to the retro, 90's and present day hits she also includes.
Local writer Mike Cosentino has been around a long time and resurfaces from time to time with fresh sets of poems and humorous story telling.  His Red Earth Theater productions have included the reading of  Angels in America: Millennium Approaches and Interiors production featuring Sorry, Wrong Number. Mike has run workshops and performed poetry all over the Verde Valley for decades.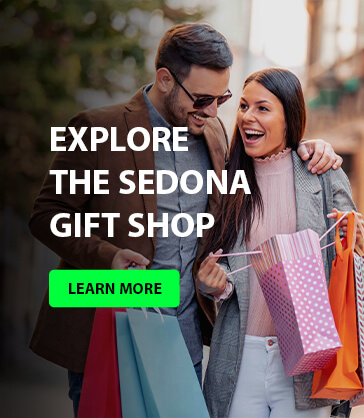 "I believe story is basis for so much of what fills our lives whether it's music or movies or politics.  It's the story -the context and the details that draws us in," Mike said.  "The more authentic – the more personal, the better. Mike's selections will include some direct address to the audience in pieces that explore the American character.
Zenprov has been making Sedona laugh and creating on the spur of the moment for years. The Wdya'Got collaborators each week are the creative group-mind talents of Derek Dujardin, Shaerie Richards, Shaunn Cochran, Mary Carder, Betty Testa, Chris Redish, Linda Roemer and Tom Shoemaker.
We invite you join the fun and share the energy as a series of creative, inventive, courageous performers share new work, new collaborations and ultimately new 'takes' with you.  Ask the question – Wdya'Got? and then see what it is!
What: Wdya'Got – Music/Spoken Word Performances and Improv
Where: Sedona Hub (525B Posse Grounds Rd)
When: March  at 7-8.30pm (doors open at 6:45pm)
Suggested donation $5-$10
More information at www.sedonahub.org