Verde Valley AZ (May 1, 2015) – A group of Verde Valley citizens met on April 28 at the Cliff Castle Conference Center, to reorganize and revitalize the Verde Valley Forum for Public Affairs. The new Board of Directors, Executive Committee and Officers were elected to serve through May 2016. Dick Dahl of Sedona was elected president; he had been the organization's founding president in 1984. Also elected were Jim Eaton, Vice President Operations; Lisa Hirsch, Secretary; and Bill Kusner, Treasurer. Appointments were also made for standing and special committees.
The organization began in 1985 as the Sedona Academy, and 17 Sedona Forums focused on issues of the Greater Sedona area. But the 1999, 2002 and 2004 Forums were expanded to study issues of the entire Verde Valley region and its membership grew to include all Verde Valley communities.
Recognizing that a new spirit of cooperation had arisen between Verde Valley communities, the Academy Board unanimously agreed that it was time to change the makeup of the organization and its goals to meet regional needs. In 2004, at the third region-wide forum, it was announced that the Sedona Academy of Public Affairs was reorganized and transformed into the Verde Valley Forum for Public Affairs.
The VVFPA is a non-partisan, non-political and not-for-profit organization, whose sole purpose, as its slogan says, is "to bring people and ideas together ." It is modeled closely after the Arizona Town Hall.
As its first formal action on April 28, the new Board of Directors approved the topic for the next Forum — Cooperatively Evaluating and Improving Post-Secondary Educational Opportunities in the Verde Valley and Sedona. The Forum will be held at the Cliff Castle Conference Center, beginning Sunday evening, April 3, 2016, with the kickoff dinner and keynote speaker. Panel discussions will convene mornings and afternoons of April 4 and 5, with the final plenary session in the morning on April 6.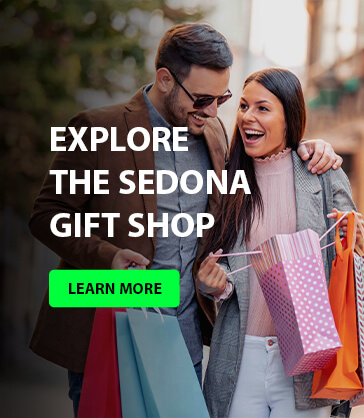 The research committee for the 2016 Forum, headed by Marshall Whitmire of Camp Verde, will work with the Morrison Institute of Arizona State University to produce the background document which prepares the participants for the panel discussions.
As with previous forums, approximately 100 residents of the Verde Valley and Sedona will be invited to participate. They will be carefully chosen to represent an accurate demographic cross-section of the area from the standpoints of age, gender, career status, occupation and locale.
These Forums have always yielded multiple products. The comprehensive Final Forum Report is the consensus reached by participants, and serves as a resource for governmental and other local organizations, as well as heightening public awareness of the issues studied. The most important product is that participants go home resolved to do something about the issues; several constructive new organizations have been formed with impressive accomplishments.
For more information write VVFPA at PO Box 3965, Sedona, AZ 86340. A new website is being built, and more information on the Forum will follow soon.