Experience joy as a Silver Linings Thrift Shop volunteer
Sedona AZ (August 5, 2014) – The playbook at Silver Linings Thrift Shop is simple: Volunteer for a good cause and reap the joy.
Thrift Shop volunteer, Doris Post, has been experiencing just that. She's worked at Silver Linings for many years. She heard about the thrift shop at a church function, where she met Thrift Shop Manger Kali Baldwin. The two of them hit it off and Post has been working there ever since. Post says she enjoys the stress-free environment of the thrift shop and loves to meet new people. She really enjoys socializing with people who are visiting Sedona from all around the world.
"Every day at the thrift shop is fun," Post said. "Anyone would enjoy working here. Volunteer work is a good reason to get up in the morning."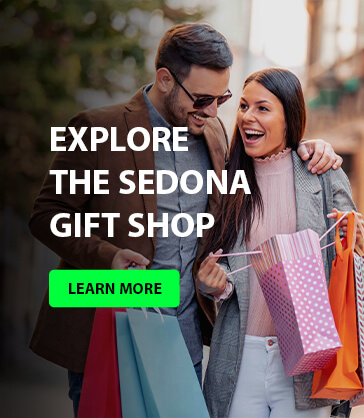 Thrift Shop proceeds benefit Verde Valley Caregivers Coalition, which provides services to help older adults in need of assistance to maintain their independence and quality of life at home. Baldwin says, "When you donate items to, and shop at Silver Linings Thrift Shop, you support this mission and the hundreds of people who need our help."
She adds, "Not only is it a great cause, but it's also a lot of fun to work here. You meet new people from all over the world. Many VVCC volunteers also like to shop here because they receive discounts."
The Thrift Shop is specifically in need of volunteers to work 11 to 4 p.m. shifts on Tuesdays and Saturdays. "We depend upon the generosity of volunteers to offer their valuable time in various ways throughout the shop," Baldwin said.  For more information, visit the shop or contact store manager Kali Baldwin at (928) 282-6851. The shop is located at 345 Jordan Rd. at Apple Ave. in Uptown Sedona. Hours are: Monday through Saturday from 11 a.m. to 4 p.m. and Sunday from 12 p.m. to 4 p.m. Visit the shop's webpage at: