Sedona, AZ — Back by popular demand the Sedona Historical Society's 3rd Annual Cemetery Walk – "Voices from the Grave-Spring Spirits Rising" returns on April 21st and 22nd with all new spirits and stories. Both days offer a choice of two show times at 3:30 p.m and 5 p.m. with the shows performed in Sedona's oldest cemetery, the 1893 Schuerman Red Rock Cemetery located on Upper Red Rock Loop Road.
The Sedona Historical Society limits tickets for sale as to give the attendees a more intimate experience with the souls who rise for only two days to share their personal stories. Those who attended during the past two years will learn even more about Sedona as they hear from a new cast of Sedona's earliest residents.
"Voices from the Grave-Spring Spirits Rising" is an open-air cemetery show. Guests tour through the cemetery visiting six graves to hear from six of Sedona and the Verde Valley's finest actors standing at the plots of the people they are portraying. Actors for this year's event are Joan Westmoreland, Theresa Hawkins, Lisa Schatz Glinsky, Tom Jepperson, Dave Belkiewitz, and Michael Gallagher.
Musical interludes performed by musicians Reno and Sheila McCormick will guide tour groups from grave-to-grave to hear from these brave souls who experienced triumph and tragedy while carving out a life in remote Red Rock country.
The spirits expected to share their stories are Dr. Myron Carrier, the Verde Valley's first civilian doctor who helped establish this cemetery; Clara Purtymun Thompson, descendant of two of Oak Creek Canyon's first homesteader families; Hilda Thompson, a mail order bride; John Lay, homesteader of Crescent Moon Ranch; Nancy Owenby, homesteader and Sedona's first real estate 'flipper;' and Andrew Baldwin, builder of Red Rock Crossing.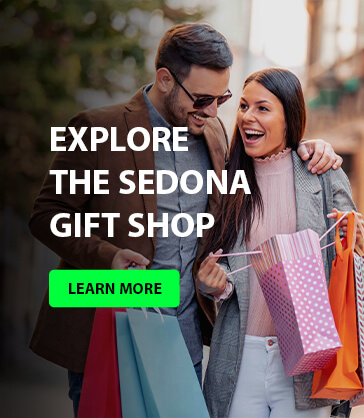 This event is sponsored by El Portal Sedona, Sefton Engineering Consultants, Sedona New Day Spa, The Artist's Kitchen Shop, Stephanie Larsen Interiors, and Rocky Road Ice Cream Company.  Tickets are $25 per person, and are now available on the Sedona Historical Society's website SedonaMuseum.org. Proceeds will support care and maintenance of the Schuerman Red Rock Cemetery. For more information, call 928-282-7038 This program is not recommended for children under 13 years of age.