Sedona AZ (September 22, 2015) – Back by popular demand Ingrid Hagelberg "Vismaya" is taking her show "Songs from My Red Suitcase"  to The Sedona Posse Grounds Hub, a brand new performing arts venue in Sedona on Friday October 2nd for one night only.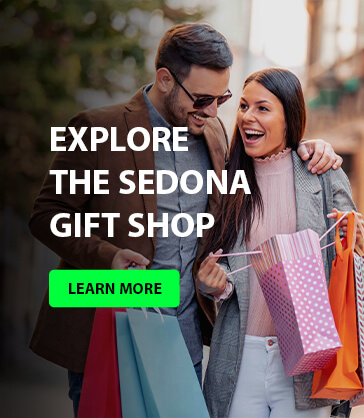 Many years ago, Ingrid, a native Swede, came to the U.S from Europe, where she had modestly established herself as a singer and actress. Prior to owning her red suitcase, she traveled more lightly. Arriving at LAX her backpack was stuffed with high hopes and big dreams. Ms Hagelberg was contracted to headline in John Van Drutten's Broadway hit, I Remember Mama, a play about a Norwegian immigrant family during the early 1900s. Playing "Mama" earned her the Glendale Center Theatre Best Actress Award.
After traveling the world, recording 3 albums and performing in top venues in Tokyo, Paris, LA, Warsaw, Cape Town  and all over Germany, she landed in Sedona.
In 2010 , she released her latest album, Songs from my Red Suitcase, which delivers a fine selection of autobiographical songs. Her current multimedia stage show is comprised of a well paced, delightful monologue with projected visuals and musical interludes, with original songs from her albums, poems  and some added new original songs. The whole package magically draws you into Ingrid's personal journey. It is laced with subtle humor and emotional depth. She presents all of it masterfully in a style uniquely her own.
Ms Hagelberg takes you on a trip into memory lane all the way back to her dreams and aspirations as a little 5 year old girl. She exposes her initial fears, insecurities and vulnerabilities which, here to fore, have remained hidden deep within her soul and, by symbolic extension, is the well traveled, red suitcase. All along the way of her world travels she has needed to dress up and play the part of a strong, independent and cosmopolitan woman. Being exceedingly courageous and adventuresome, she was able to pull it of from the moment she left home on her own as a fairly naive 18 year old teenager.
The 5 year old had to wait 13 years before packing her big dream to leave for Paris, her first city of light. From then on, her artist's journey has been one of many ups and downs, joys and challenges — nothing foreign to any accomplished artist. Ultimately, Ingrid's exquisitely personal journey has been one of discovery, recognition, acceptance and joyful embrace of Self– that little girl eager to deliver the goodies she knew she had to share.
It is also her living embrace of you, her audience, aiming to inspire you to listen to your own inner childlike voice. And then to respond courageously  regardless of your doubts and fears about what the outcome could be. She invites you to come to Sedona Posse Grounds Hub to enjoy an intimate evening of storytelling and song. It's happening here  at the new exciting performance art venue in Sedona, Ingrid's latest hometown, the second city of light.
Sedona Posse Grounds Hub is located at 525 B Posse Grounds Hub (previously Sedona Teen Center)
928-282-1660
Friday, October 2nd at 7 PM with an intermission
Admission: $12 advance purchase online at:
Ingrid Hagelberg
 or Crystal Magic and Chocolatree in Sedona
$15 at the door