By Annabel V Sclippa
Cottonwood AZ ((September 2, 2020) – It has been a crazy COVID-19 time in art land, and especially here in Old Town Cottonwood. August saw a couple of places shut down or move away, but also blessed one of our galleries, The Muse, with the Readers Choice Best Gallery Award.
It seems that more than ever, now is the time to bring more art, music, joy, and a sense of community into our lives – even while physically distanced.
So, we welcome you for the Second Saturday Art & Cultural Walk on September 12th!
Hart of AZ Art Gallery will present Scott Jeffers "Traveler." Jeffers is an American composer, singer, violinist and multi-instrumentalist based in Phoenix, Arizona. He writes, records and performs world music (Celtic music, Middle Eastern music, Asian music) fused with Rock. Music starts at 6pm and goes until 8pm.
Hart of AZ Art Gallery is located at 1017 N Main St, Cottonwood, AZ 86326. Join them for entertainment, meet some local artists, and enjoy some fantastic art!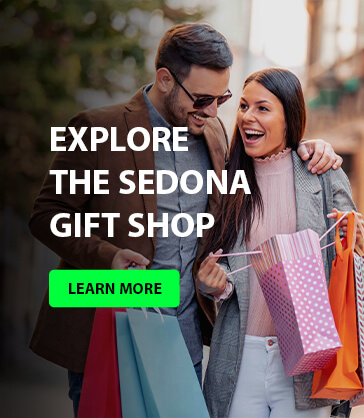 The Muse Gallery is offering a FB Live Virtual Studio Showcase starting at 3pm with host Elizabeth Gerstner. Gerstner is known for her graceful ceramic goddesses, mosaic tiles, wings and other fine and fanciful things. She will be hosting FB LIVE in the Gallery with The Kiln Studio, shared with Ann Metlay, experiential ceramicist.
The segment will also feature other Muse Gallery artists that have now expanded into Working Studio spaces, and who are also teaching classes at The Muse. Candi Anderson offers her drawings, paintings and Rock-Star Cactus classes. Joan Bourque is displaying her paintings, Dream of Dolphins Dancing fully illustrated book, and Mandala classes. Loretta Meyer-Furrey offers her painted glasses, bottles and barrels, and a selection of glass and canvas painting. Go to their FB Page: @OTCMuseGallery at 3PM, sit back and enjoy the show! FB Live Studio Showcases are every Saturday at 3pm and last anywhere from 10-40 minutes.
The Muse Gallery classes (virtual and limited in-person) can be found on www.the-muse-gallery.com/events, and is otherwise open by appointment +1 (928) 634-0003. A limited selection of their items may be purchased online on their Etsy Shop: https://www.etsy.com/shop/MuseGalleryArtShop.
To find out more about Second Saturday Art & Cultural Walk, and stay up to date on what events are being scheduled, visit https://www.facebook.com/oldtowncottonwoodsecondsaturday. Or, call The Muse Gallery +1 (928) 634-0003.
For other Old Town Cottonwood events, be sure to check out the Cottonwood Old Town Association's website: https://oldtown.org/.