Sedona AZ (October 26, 2016) – "Opening Doors to Creativity" is the theme for Trea Christopher Grey's collection of lyrical abstract paintings now showing at Sedona's City Hall through the end of December 2016.
Grey has lived in Sedona for 18 years and has been drawn to the land and vibrant community. He began painting in 1989, transitioning from a 25-year career in hair design. It was his desire to explore a new medium of creativity that would engage him beyond the age of 90.
Passionate about color, painting has been an act of love for him, especially as a colorblind artist. Grey learned to trust in his imagination and intuition to feel the color instead of see the color. To feel color, the logical part of his mind has to loosen so that color relationships are formed in the heart as much as with the eye.
"I believe art is an expression of a passionate heart. To begin, I intuit a tone for the work with spontaneous outpourings of liquid color. Loosely formed worlds emerge expressing the fantastic. The creative adventure is to bring those worlds into dynamic clarity," Grey explained.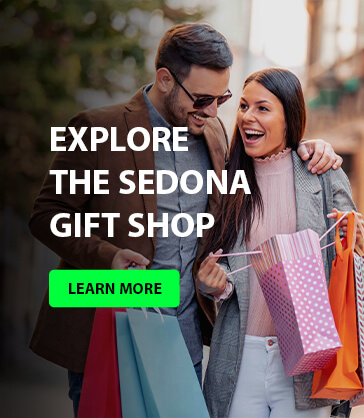 "Walking into the Council Chambers you can't help but stop in your tracks to absorb the large whimsical paintings created by Trea. His work is liberating and truly expressive. The way the art has been displayed is an art form in and of itself, as the art has been meticulously hung with careful thought to placement. I hope the public will take time to enjoy this notable presentation," said Nancy Lattanzi, city of Sedona arts and culture coordinator.
Collected internationally, Grey's body of work can be viewed online at www.TreaChristopherGrey.com. The "Opening Doors to Creativity" exhibit is located in the Council Chambers at Sedona's City Hall at 102 Roadrunner Drive. To check viewing availability for this exhibit, as well as any other exhibits in the City Hall Art Rotation Program, please make an appointment by contacting Lattanzi at 928-203-5078 or via email at NLattanzi@SedonaAZ.gov.