A live-streamed festival celebrating Native American Voices in Education 
Sedona AZ (September 23, 2021) – Verde Valley School announces the second annual Dream Concert to be live-streamed on October 9, 2021. The Dream Concert revives a tradition of the benefit concert for the Native American Scholarship held from 1990 to 2001 on the grounds of Verde Valley School at the foot of Cathedral Rock. These benefit concerts, founded by Jackson Browne were supported by many artists including Bonnie Raitt, Crosby, Stills & Nash, Ben Harper, Bruce Cockburn, Tricia Yearwood and the Indigo Girls.
This year Jackson Browne, Cyndi Lauper, CAAMP, Calexico, Taj Mahal, Shawn Colvin, Sihasin, Ruston Kelley, Watkins Family Hour, Charly Lowry, Jack Savoretti, Nolan McKelvey, Aireene Espíritu, Joe Tohonnie Jr., Stephanie Yeager and Marcedes Carroll, and additional special guests have all donated virtual performances and video messages for the concert. Among them, the artists have 7 Grammys and 50 nominations. The virtual festival was created, produced, and directed by the award-winning filmmaker and writer Bill Carter, director of the acclaimed "Miss Sarajevo". Tickets are $10 in advance and $20 day of show.
Verde Valley School is an international boarding school founded in 1948 by the anthropologist Hamilton Warren in order to foster cross-cultural learning, environmental stewardship and academic excellence while upholding the value of physical labor and service. The school, situated on land known to the Apache as Shi' ke' yaa and to the Yavapai as Mahdt Wii-jah, has always cherished its relationships with indigenous nations.
The Native American Scholarship allows up to four students each year to enroll in the four-year program leading up to the International Baccalaureate, take part in the school's challenging field expeditions and receive college counseling. Nationwide only 19% of Native Americans ages 18 to 24 are enrolled in college compared with 41% of the overall U.S. population, according to the Postsecondary National Policy Institute.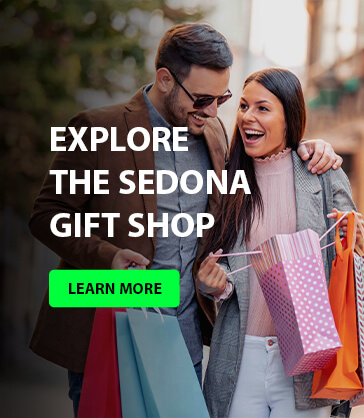 Jeneda Benally, bassist of the Navajo punk rock band Sihasin and the first recipient of the Native American Scholarship at Verde Valley School, issued the following statement:
"We hope to continue the powerful legacy of interconnectedness through music and culture to empower our future leaders. There is trauma that exists from our Indigenous histories that begs for healing, truth and reconciliation. As we honor the students on their educational journeys, we also heal the historical trauma by uplifting communities through investing in youth. Investing in these students, is investing in a community and their Indigenous Nation."
Leigh Carter, who directs the scholarship program, said Native American students are not the only beneficiaries of the scholarship: "The reason we want people from indigenous communities in the school is to have a more meaningful discussion in the classroom – whether it's in math, history or anthropology," she said. "This is about all of us being exposed to different perspectives."
"The Dream Concert is a way to bring back artist support of indigenous voices in education," Carter said. "Artists, creators and musicians have a built-in awareness of the value of different cultures. Who better to fly the flag for cultural diversity and inclusion? And how great for these young people to know that the money for them would have been raised by literal rock stars."