Clarkdale AZ (July 14, 2021) – Like that of many a community college student, the journey of an internationally renowned ceramic artist's mural to the Yavapai College Verde Valley Campus was long, circuitous and triumphant.
The 6 by 4-foot Don Reitz mural, created in early 2009 while the late sculptor and art professor was teaching a workshop at the University of Iowa, found a permanent home this spring – the east wall of YC's teaching winery, the Southwest Wine Center on the Verde Valley Campus in Clarkdale.
Serendipitously, the clay mural was carefully pieced together and anchored to the wall by two of Reitz's former studio assistants, YC Ceramics Instructor Ben Roti and his ceramics Instructor at the University of Iowa, Mat Rude. Both lived and worked at Reitz's Clarkdale Ranch, albeit at different times after Reitz suffered a debilitating heart attack in the early 2000s and before his death in 2014.
It was during Rude's tenure and while Roti was a student at the University of Iowa that Reitz, a retired University of Wisconsin art professor, created the unnamed ceramic mural bound for the SWC. It was created by throwing slabs of clay, with each piece responding to the previous piece. "The spontaneity and the response to that spontaneity is actually how the (mural) was constructed," Roti said, adding that Reitz "was a performer at heart. The way this piece was assembled… it's almost something of a performance piece." Reitz, Roti said, "was a force of nature for sure."
Roti and Rude disassembled Reitz's mural at the University of Iowa, hollowing out and tracing each piece on a canvas before it was transported to the Reitz ranch. "At the time, we didn't know where this was going to end up and that we were actually helping get it to its final resting place," Roti said.
While Roti was working at the Reitz ranch and studio from 2010 to 2014, the mural was displayed on the floor of an onsite gallery showroom. He recalled marveling at how it had been brilliantly re-fired by Reitz in one of his signature wood-fired kilns.  Wood-firing gives each piece of clay a unique patina, Roti explained.  "Fly ash" lands on the piece, essentially painting it with fire, he said. "I was there in terms of watching Don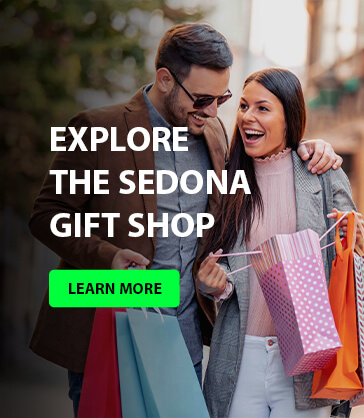 The mural pieces was housed at the Reitz ranch until the artist signaled in 2012 his desire to gift the mural to the Southwest Wine Center, a teaching winery under construction at the time at the YC Verde Valley Campus. "He thought it would be a perfect place," Roti recalled.
Reitz's gift wound up in storage on campus, but not forgotten. Made aware in early 2020 of the mural and its intended placement at the SWC by longtime YC ceramics professor Tom Schumacher, newly arrived Verde Valley Campus Executive Dean Dr. Tina Redd took action.  "Such a valuable and interesting piece just sitting in a box was unacceptable," Redd said. Told of Roti's connection to the mural, she reached out to him.
"Of course I knew a lot and I knew what it would take to assemble," Roti said, adding that he suggested the college invite Rude to help with the installation. Rude obliged and the two Reitz apprentices, artists and teachers spent five long days at the end of May assembling and cementing the mural at the SWC.
"It was a little bit of a challenge. It had never been mounted on a vertical surface," Roti said. But the result was worth it. "To come back… and see it all assembled on the wall and finished is pretty spectacular. It's a great feeling."
Redd said she, too, is pleased how the mural installation transpired. "It was one of those now or never moments and it came together beautifully. Not only is it important to highlight local artists on campus, it's also important to highlight our ceramics program. This mural is education. It's an intricate ceramic puzzle that engages each viewer's imagination differently. It expands one's understanding of what ceramic art is," Redd said.
Roti agreed, saying of the mural and Reitz, "It's a significant piece. It's definitely important for the college to recognize such an important artist – someone who lived in the backyard of the community whose work was collected all over the world and who conducted workshops all over the world."
The YC Verde Valley Campus will be home to more significant artworks in the future, Redd said. "The next project is a metal sculpture as part of the landscaping at the upper vineyard.  We'll be holding a renaming reception for the art gallery soon, and at that time hope to launch a fundraiser for a more appropriate base for the Neptune sculpture.  We'll work our way down the list of what we already have, and we'll look forward to featuring other local artists both indoors and out."