Good Ole Rock n Roll to World Reggae
Sedona AZ (July 23, 2018) – Recalling the good old days of Sock Hops and Soda Shops with Juke Boxes playing 45 Records; Tom Tayback will guide you on a trip down Memory Lane with a Graffiti Gold 50's and 60's Rock n Roll Show on Friday July 27th at 7 p.m.
You will enjoy tributes to Rock 'n' Roll legends like Elvis Presley, Bill Haley, Chuck Berry, Jerry Lee Lewis, Buddy Holly, Ritchie Valens, The Big Bopper, Little Richard, The Coasters, Fats Domino, Sam The Sham and more. Times were never better and the music was never better. You can Remember When at this show!
The show is performed by Tom Tayback and the Daddy O's. Tom has been in the entertainment business most of his life and currently owns Northern Az ESPN KAZM radio station.
From '89 to '91, he produced his own syndicated TV variety show on KTUP Channel 45 in Phoenix, while also hosting radio shows in Phoenix and Las Vegas.
In '93 Tom guest starred in the premiere episode of the New Route 66 for NBC. In '94 he guest starred in one of the most replayed episodes of Rescue 911, hosted by William Shatner for CBS.'94 found him starring as a body-snatching alien for New Line Cinema Productions in the motion picture sequel "Hidden II – The Spawning". In '95 he starred as Homicide Detective Sgt Gold in "Undercover" (with Meg Foster) for Axis Films International. And, in '96 Tom starred in his favorite role as the new "Grizzly Adams" in "Treasure Of The Bear", with Joseph Campanella. You might also remember his uncle Vic Tayback, who starred for 9 seasons as Mel Sharples on the CBS hit "Alice". 
This Graffiti Gold Show is reminiscent of American Bandstand and Alan Freed's traveling Rock n' Roll Caravan. It's always a great time to live, a great time to remember. Reminiscent of a supper club the table is yours for the evening. Doors open at 5:30 p.m. and the show begins at 7 p.m. Call to purchase tickets or go online.
On Saturday July 28th at 7 p.m. Arizona Music Hall of Fame icon, Walt Richardson brings his amazing reggae rock show to Sedona, with special friends Gigi Gonaway (Whitney Houston, Steve Winwood, Aretha Franklin), Drew Hall (Cheektones), and more. This is sure to be an amazing rock event of music and dancing at the best club in Arizona.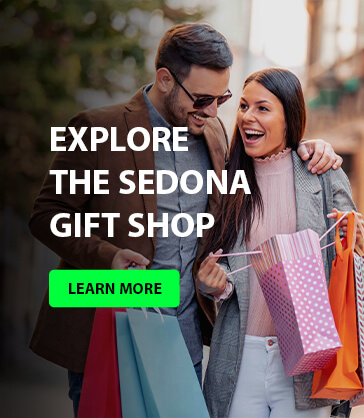 "I am a soul, living out and enjoying life as a songwriting, storytelling, and performing musician. At best to describe my music is to say it is derives from my own spin of Folk, Rock, Reggae, and added African and Latin influences"… Walt!
Walt is self-taught and started learning to play guitar at the age of nine. The Beatles were my early influence in music. Later in my teens, and to this day, many artists like Jimi Hendrix, Cat Stevens, Bob Dylan, Creedence Clearwater, Sly and The Family Stone, Bob Marley, Stevie Wonder, Parliament and many others entered the picture.
After completing his BS degree, he began his musical pursuits. Coming from a creative family, this seemed natural and a way of life for him.
Through music he has traveled, and enjoyed the opportunity to meet great artists like Carlos Santana, Burning Spear, Taj Mahal and share the stage with bands ranging from Third World to Ziggy Marley.
Walt says… "From backyard house parties, to coffee houses, wine bars, night clubs, and concert stages… it is and incredible feeling to be able to fill the air with music and be part of its marvelous effect on people. I am thankful and grateful to have the support of Family, Friends, Fans, and music… It's a wonderful life!"
Walt Richardson is sure to have you on the dance floor. This is a ticketed event. You may purchase tickets online or over the phone. The table is yours for the evening and you will be able to enjoy the full dinner menu if you choose to dine. Doors open at 5:30 p.m. and the bands performance is 7-10 p.m.
Sound Bites Grill is located at the Hyatt Pinon Pointe shops in uptown Sedona. The restaurant is open for lunch and dinner daily at 11:30 a.m. If you don't want to attend the shows they offer patio dining and main dining room seating with no charge. Most nights there is live music with no cover
For more information, reservations or tickets call 928-282-2713 or visit Sound Bites Grill.com. The venue also has an incredible guitar collection you will want to check out!