Sedona News – Join the Sedona Camera Club for a presentation by internationally recognized photographer, cinematographer, and creativity educator Bruce Dorn.  The meeting starts at 6:30 pm on Monday,  January 30, 2023, at the Mary D. Fisher Theater, 2030 W. State Route 89A, Suite B-2, Sedona.  Doors open at 6:00 pm.
Bruce's presentation is an entertaining look at his exciting fifty-year career as a photographer and filmmaker.  He has done it all and has the gray hair to prove it!
Dorn remarks: "it's a story of adventure with photography at its core –  a sampling of all the amazing stuff I've gotten to see and celebrate.  From my beginnings as a 22 year old fashion and editorial photographer in NYC, continuing through a twenty-year stint as a Director/Cameraman in Hollywood, and culminating in my current capacity as an Adventure Writer/Photographer/Filmmaker working all over the planet, my show touches on almost all aspects of photography as I share the details of a life lived behind the lens."
An enthusiastic risk-taker, Bruce is active in the outdoor adventure community.  As Senior Photographer of The Overland Journal and the senior cinematographer on the record-setting "Expeditions7", a multiyear exploration of the seven continents, Bruce has circled the world by four-wheel drive.
As a member of the Directors Guild of America and Chief Creative Officer of Bruce Dorn Films, Bruce has earned multiple nominations and awards from the Mobius Awards, the New York Film and Video Festivals, the New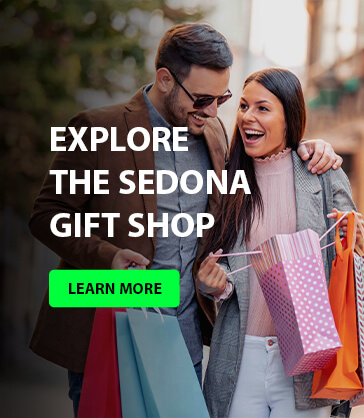 York, London, Los Angeles, Chicago, and Dallas Art Directors' Clubs, the Clio Awards, the Emmys, and the Cannes Commercial Film Festival. 
A Canon Explorer of Light, Bruce has been the recipient of the Kodak Professional Innovators Award and Corel has awarded him with the rank of Painter® Master.  Bruce's photographic explorations of the New West were rewarded with an Artist in Residence exhibition during the Ansel Adams Retrospective at The Eiteljorg Museum of American Indians and Western Art.  In Ballistic Publishing's book, 'Painter: World's Best Painter Art', Bruce's neoclassical ballet imagery earned the Gold for Best Portrait.  Bruce's work was included in the San Diego Museum of Contemporary Art's exhibition, "The Art of Digital".
Dorn is a Content Creator for Canon, ARRI, SanDisk, Western Digital, FJ Westcott, Tiffen, Corel, Continental, Light & Motion, and Outdoor Photographer Magazine.
Bruce's advertising campaign client list includes: Anheuser-Busch, AT&T, ABC, Avis, Budweiser, Burger King, Budweiser, Bristol-Meyers, Chevrolet, Chrysler, Coca-Cola, Continental Tire, Conde Nast, Delta, Disney, Epson, Ford, Fox, General Electric, General Mills, General Tire, Greenpeace, Goodyear, Hershey, Hallmark, Hyatt, IBM, ITT, Kraft, KFC, Kellogg's, Lincoln-Mercury, McDonalds, Miller Brewing, Mitsubishi, NBC, Nestle, Purina, Panasonic, Procter & Gamble, Sony, Shell Oil, Transamerica, Travelers, Valvoline, Warner Brothers, Warner Lambert, and Xerox.
Presentations, hosted by the Sedona Camera Club, are free to members.  There is a $5 fee for guests.  The Club does not have any requirements for COVID precautions.  Attendees are welcome to wear masks.  Local photographers are encouraged to join to support bringing high-quality speakers to promote interest in photography and develop photographic skills.  Membership costs $35 for the whole year.  For more information on the Sedona Camera Club, go to sedonacamera.club.