CH'ÍHOOTSOOÍ, DINÉTAH, WINDOW ROCK, NAVAJO NATION – The Sheep Springs community was joined by state, chapter, and tribal leadership in celebrating the grand opening of the Tooh Haltsooi Community Center on Saturday, January 7.
The center is a project of Yee Ha'ólníi Doo DBA the Navajo & Hopi Families COVID-19 Relief Fund and is a step forward from the organization's direct relief services toward long-term, sustainable change in making Navajo and Hopi communities pandemic-proof.
Outgoing Yee Ha'ólníi Doo Executive Director Ethel Branch (recently appointed as Navajo Nation Attorney General) said the resources provided at the community center will help create a brighter future for the children of Tooh Haltsooi.
"We want to help our people have more impact in their community. We want to help leverage the talent of our people by giving them the tools they need to succeed," Branch said. "It's not just about small business entrepreneurship, it's also about social entrepreneurship and creating the change we want to see in our communities economically and socially."
The Tooh Haltsooi Community Center hosts a conference room, classroom, a business center (complete with computers, printers, and fax capabilities), Starlink broadband capacity, a library, and a kitchenette.
Yee Ha'ólníi Doo has prioritized the development of several community centers across the Navajo and Hopi nations starting with the launch of its inaugural community center, the Tsé Bii' Ndzisgai Community Center (in Monument Valley, Utah) in August 2021.
The launch of the Tooh Haltsooi Community Center was fast tracked with the hiring of the center's director Roberta Roberts.
During the grand opening, Roberts said that the partnership between the Tooh Haltsooi Chapter and Yee Ha'ólníi Doo has been paramount in building and establishing the resources that exist within the center.
"Anything I needed, I just had to ask the Chapter and they assisted me. It's this type of partnership that strengthens the community by reinforcing the values of K'é," she said. "I hope you can feel my excitement and energy today. I'm honored to be here. I have a lot of good work ahead of me."
Several elected leaders turned out to speak at the grand opening.
New Mexico District 4 Representative Anthony Allison supported Branch's focus in starting the new year by opening a community center.
"Ethel Branch is making things better by starting the new year with the launching of a community center," Allison said. "Let's help the people."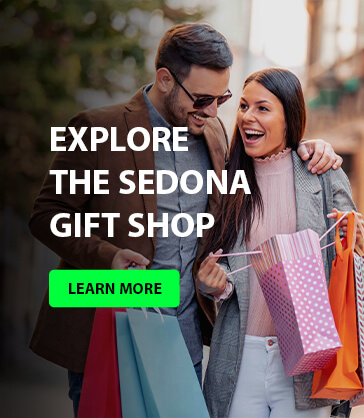 Allison pledged his support to help find ways to fund the center for the long term.
As a former educator, New Mexico District 3 Senator Shannon D. Pinto said the resources located within the community center are important in supporting education. Pinto said that rural communities need reliable spaces that provide programming that strengthens cultural preservation and career building.
"When the pandemic hit, I thought about my kids and what they were going to do. This resource here is good. You don't realize how special this location is," Pinto said. "I think this can help raise the quality of life for our people and our children. I hope there are more to come."
Delegate Amber Kanazbah Crotty, who represents Sheep Springs among six other chapters, said the government certified chapter didn't receive assistance during the pandemic and had to fend for itself in providing relief to the community.
Crotty said the chapter has come together to address issues relating to trauma, addiction, self-esteem and self-awareness, and shaming.   
"With the work of the Relief Fund, we are reimagining what our children want to see. We are thinking about what our community used to look like. We are breaking away from relying on centralized government," Crotty said. "It's the sense of community that we are holding the fort down for. It's a beautiful moment to see my family and relatives here today."
Director of Native American Partnerships with Catena Foundation Natasha K. Hale was instrumental in helping secure funding for Yee Ha'ólníi Doo's community centers and congratulated the organization for the launch of the Center.
"Congratulations to the Yee Ha'ólníi Doo team for their vision and leadership," said Hale.  "The opening of the center is another indicator of their ability to effectively partner with community leaders, and navigate systems and bureaucracies to make things happen. They are a powerful team who serve the communities, and I'm eager to see how they continue to grow and evolve."
Tooh Haltsooi Chapter Manager Kevin Begay thanked all the leadership for validating the community center's importance with their attendance at the grand opening.
"Thank you to the leadership that is here. It lets us know that what we are doing is worthwhile. We are so proud of all our partners," Begay said. "I think that the partnerships at the chapter level provide the resources we need. Because of that, we can do so many things for our people and our children."
During the grand opening, Miss Navajo 2022-2023 Valentina Clitso provided a traditional storybook reading in the Navajo language and also told traditional winter stories to everyone in attendance.
Yee Ha'ólníi Doo thanks the Tooh Haltsooi Chapter, Miss Navajo Valentina Clitso, Delegate Amber Crotty and all attending leadership for their support of the Tooh Haltsooi Community Center.