By Ted Grussing
A beautiful Robin nearly submerged in water droplets flying everywhere as he takes a morning bath in a cattle pond between SR 179 and Cornville Road off Beaverhead Flat Road. What a great way to get a day off to a good start and this Robin is no exception. I spent a very interesting morning with Eric at a cattle pond last week and it was fascinating to watch the different species as they came in and got their morning drink and a few like this Robin got into some major cleanup efforts with water flying everywhere. Civilized? Do not think so … try a shower like this at home and see how long you last :+) Looks like fun though.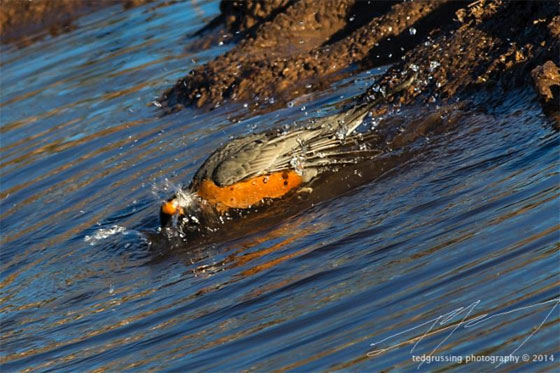 Another good day, some flying this afternoon, a good teeth cleaning at the good Dr. Bill's (Sedona Dental Arts) and home to One. My version of homemade spaghetti (really it is good) and watched the Girl Who Played With Fire which is the second in the trilogy written by Stieg Larsson; watched The Girl With the Dragon Tattoo (first) last night and tomorrow finish with The Girl Who Kicked the Hornet's Nest. I like the English dubbed versions and stream them from Amazon Prime. Second time for watching the series … love it! Almost a month without television cable/satellite or broadcast and loving that too. No more obnoxious commercials, noise, dumb programs, or talking heads … movies as desired and otherwise wonderful streamed music and even better … silence … quiet … the prefect environment for thought. Just a few more things to clean up before I start writing again and when grounded while the Lambada is being refinished seems like a good time to start.
Everything seems to be working well with the new delivery system. Please note that if you are changing your email address you can do that from the footers at the bottom of the email and if you wish to unsubscribe you can do it there also without involving me … and you can forward to friends too. Trying a slightly smaller image tonight as the photo of One required scrolling to get it all viewed … she would prefer a 9000 x 6000 pixel ( 20 in x 30 in print) instead of the 900 x 600 pixel image I am doing tonight. Whoops … this one got resized down further … need to do some consulting with support tomorrow … later today :+)
It is Tuesday, and I will predict that it will be a very good day … that is the goal and we are the only ones who ever keep it from happening … expectations, perceptions and of course the requisite work/actions to make it happen.
So smile and share your joy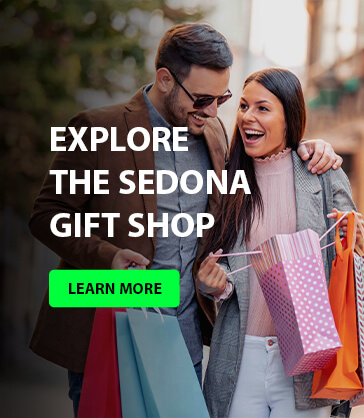 Ted
For life holds cheers as well as tears,
Take this old toast from me:
This world a riddle hard you call …
A mess from which you fain would shrink?
Perhaps 'tis wisdom, all in all.
To learn to laugh as well as think.
— Max Ehrmann
###
The easiest way to reach Mr. Grussing is by email: ted@tedgrussing.com
In addition to sales of photographs already taken Ted does special shoots for patrons on request and also does air-to-air photography for those who want photographs of their airplanes in flight. All special photographic sessions are billed on an hourly basis.
Ted also does one-on-one workshops for those interested in learning the techniques he uses. By special arrangement Ted will do one-on-one aerial photography workshops which will include actual photo sessions in the air.
More about Ted Grussing …