By Ted Grussing
… I took this shot last Friday when a friend and I went down to Lake Pleasant to go hunt for what ever wildlife we could find. As always there were a lot of donkeys all around the lake and some, like this gal, were taking sunbaths on the very sandy beaches … she had just awoken from a nap and this rather silly grin on her face … a look of pure joy and "I'm alive" outlook on life.
The shot below is one of the last photos I got of the young Great Horned Owls at the lake. This one was almost ready to fledge and the baby down has all but disappeared … another predator on the loose and nature uses her own methods of keeping rodents and other fast multiplying creatures within check. Very hopeful that they will use the nest again next year and that we get enough of an allotment from the Colorado River to bring the lake back up. At present the nest is about forty or more feet above the water level and it would not be possible to get the shot. Maybe we'll get lucky and have the 21st century to be like the 20th century … one of the wettest centuries in the last 7,000 years! The 240 year drought that ended in 1100 was followed by 50 consecutive very wet years … and then by another 160 year drought.
Kinda cool, the new issue of Sedona Monthly is out and I have the cover and about 18 pages inside with my photos and an interview. If you do not get the magazine you can subscribe here and to see a portion of my photos that are in the magazine click here. If you want to know what is going on in Sedona, this is the magazine to subscribe to … nothing touches it and it is a very high quality production!
An Evening With Ted: the beauty of Sedona and the Colorado Plateau is now online at the Sedona International Film Festival site. Tickets are now available for purchase … the date is September 10th at 4PM. We always have a great time and the format is informal. I give a narrative about each photo and take questions at the end of the show.
We're into another fabulous week and it is good to be alive … keep breathing, keep smiling and never ever lose hope … that is a part of us that makes even tough times okay.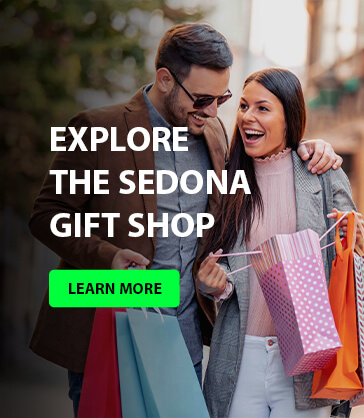 Cheers,
Ted
The joy of dawn, and peace abides with me;
And though I know that I again shall see
Dark fear with withered hand approach my sleep,
More sure am I when lonely night shall flee,
At dawn the sun will bring good cheer to me.
— excerpt from THE DAWN by Max Ehrmann
###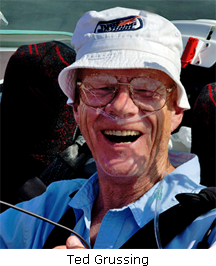 The easiest way to reach Mr. Grussing is by email: ted@tedgrussing.com
In addition to sales of photographs already taken Ted does special shoots for patrons on request and also does air-to-air photography for those who want photographs of their airplanes in flight. All special photographic sessions are billed on an hourly basis.
Ted also does one-on-one workshops for those interested in learning the techniques he uses.  By special arrangement Ted will do one-on-one aerial photography workshops which will include actual photo sessions in the air.
More about Ted Grussing …