By Ted Grussing
… there was fear throughout the land … would he show up at your door next? Peace and tranquility reigned in the neighborhood (still does, Q is Q). I did this composite about four years ago and it shows a slightly larger than life Q (he preceded One in our home) at the front door of our friends Neil & Mary. The front door is a glass door that Mary made and it is one of my all-time favorite stained glass doors. Q was obviously a wee bit hungry and he saw food and the door was all that stood between him and fresh food … we trembled! Q was named after the Star Trek character of the same name and had many of the same personality quirks as he.
You should check Mary's website out at: www.helsaple.com , she does some of the most beautiful watercolors I have seen … love your work Mary!!!
 Today was a day devoted to photos … and more photos. I'm finally getting all the images I plan to rotate through the websites in one place and making the crops so that they fit in the allocated space on the website without having to crunch, stretch or whatever to them. Went through 1,800+ images for that today; discarded more than 700 of them and have the rest sorted into categories and now need to do the crops. Also sorted through the finest of my aerial and ground shots of Northern Arizona to use as a slide show in the Sedona City Offices beginning the first week of April. Winnowed more than 1,000 images down to 600 +/- and will be using about 300 of them to begin with and have about a third of them cropped to the 16:9 ratio for the television set I'll be using. Nice to be on track to meet delivery dates.
Anthony Mazzella will be in concert at the Hilton this Saturday night and he puts on a fabulous show. 7PM in the Hilton's Canyon Ballroom. You can buy tickets online at
www.hiltonsedona.bpt.me
or by phone 24/7 1-800-838-3006 and also visit Anthony's website at
www.anthonymazzella.com
  . Tickets are $20, $25 depending on seating and children under 10 are $10. I think this will include a lot of Anthony's original music too.
See you there!
Another terrific day is underway, but first a brief interlude for a few hours' sleep before the espresso again flows into my veins. Have a beautiful day, share a smile with all whom you meet today … makes everyone's day a little brighter and it costs absolutely nothing.
Cheers
Ted
At nightfall…though I know I shall sometime no more
Open my eyes to the light or day, I am one who looks at stars when
Unchained from the work-bench at Nightfall.
They are a sign that I am not ephemeral,
Not you, nor you, whoever you are.
The dawn comes and the dark and the sign sparkling in the brooding night,
Forever and forever.
— Max Ehrmann
###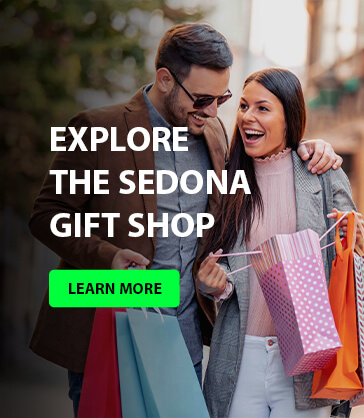 The easiest way to reach Mr. Grussing is by email: ted@tedgrussing.com
In addition to sales of photographs already taken Ted does special shoots for patrons on request and also does air-to-air photography for those who want photographs of their airplanes in flight. All special photographic sessions are billed on an hourly basis.
Ted also does one-on-one workshops for those interested in learning the techniques he uses.  By special arrangement Ted will do one-on-one aerial photography workshops which will include actual photo sessions in the air.
More about Ted Grussing …