By Ted Grussing
Closed last week out with a visit from a longtime friend from California. Friday it was cool, windy and beautiful as Pam and I first hiked the lava trails at Sunset Crater (got some great alien trees in a snow storm – yes, heavy snow fall), then on to Wupatki visiting what was once a major population center a thousand years ago and now visited by those of us who wonder what life was like then and finally we wrapped the day at Snow Bowl, hiking up the Humphreys Peak trail a bit so as to get some good vantage points to take shots. It was 33F, wind blowing at about 30+ knots and generally invigorating or freezing depending on your point of view. Temperature at the top was probably not much more than 20F. Got some neat shots so that made it worth it.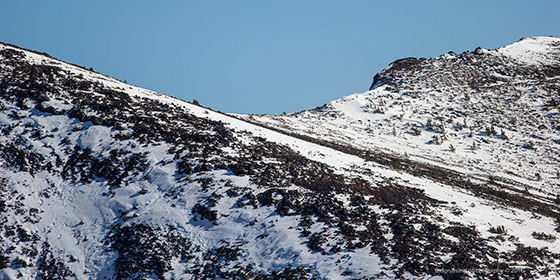 The first shot is from about 9300" on the lower part of the Humphreys Peak Trail, looking up at the peaks. Agassiz Peak is on the right side of the image and is about 3,000' above where I took the shot. To the left is the ridgeline connecting to Humphreys Peak off image to the left. Moisture in the air became water vapor (clouds) as it went up and over the upper reaches of the mountain and I spent time day dreaming of the view from Mariah as I ran that ridge … which brings us to the second image showing the view from about 200' out from the mountain as I was running it towards Agassiz from Humphreys at about the 11,500' level; about 2,200' above the place where I took the first photo from the ground. As I passed the ridgeline in the foreground I entered the areas which begins on the ridge about 20% from the left side of the first image and you can see Agassiz Peak on the far right side of the image. Anyhow, I thought you might enjoy seeing the two contrasting views of the same subject matter … personally I prefer the view from on top.
Got the wiring issues with Mariah resolved today and hope to fly in the morning. Sat in it, made airplane noises and that wasn't enough so fired the engine up to check the iEFIS out. Looking very good. Visited with some friends at the airport before coming home. Geoff was working on his plane in the hangar and we visited for a while and I learned more about his neat new business … designing and manufacturing watches. Geoff wanted to take the time to design and manufacture his own line of watches so after selling his gallery in Tlaquepaque he opened this new venture. Check out his website and look at the beautiful watches he is creating. Prices run from about $6,000 to whatever you want to pay. One thing that I think is terrific about his watches is that they are all mechanical, not electric. Very cool and very much requiring an artist to come up with it. Check it out at: http://www.geoffreyrothwatchengineering.com/  very nice Geoff!
A very busy week is underway, and I suspect it will be fun. Wednesday morning at 4AM I'll be leaving to have lunch with friends in Encino, California and then in the evening dinner with some longtime lawyer friends in Los Angeles and after that I'll start the drive home. My buddy Gary said I could crash for a few hours at his home in Banning and then Thursday morning complete the drive back to Sedona … fun doing stuff like this.
Have a fabulous day … smile … get a little inner glow going and look for the beauty that surrounds each of us.
Cheers
Ted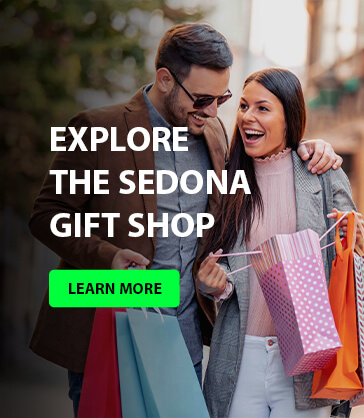 A bird flies through the sky, and I fly with it. I am each pearl of moisture sparkling in the sun.
I lie lazy on the clouds. And I acknowledge my kinship with each winged thing.
I see all as one, and nothing repels me, as this new day climbs noiselessly out of the valley of the night.
Peace lies over the world and over the world of my soul.
— Max Ehrmann
###
The easiest way to reach Mr. Grussing is by email: ted@tedgrussing.com
In addition to sales of photographs already taken Ted does special shoots for patrons on request and also does air-to-air photography for those who want photographs of their airplanes in flight. All special photographic sessions are billed on an hourly basis.
Ted also does one-on-one workshops for those interested in learning the techniques he uses.  By special arrangement Ted will do one-on-one aerial photography workshops which will include actual photo sessions in the air.
More about Ted Grussing …