By Ted Grussing
… in addition to getting back to my daily walks, I am now carrying a camera with me again … just in case! I was walking up Moons View late afternoon and a gentleman was walking his Airedale Terrier and what the heck, I asked if it was okay if I took a few shots of his dog and he agreed … so this is the shot I liked the best and it fits his personality to a T.
It is really fun to be back walking daily now after about ten years of not … a new hip and two new knees go a long way to making it enjoyable again. I've always enjoyed doing street photography and like wildlife shooting you never know what you might get.
It was a very special day … coffee with friends and a relaxing day in general … no noteworthy accomplishments other than I'm still breathing … I always find that a good way to begin and end the day.
After her excursion with the eagle last night, One is contemplating what species she will take the identity and body of next … in the meantime she will remain felis catus. Maybe hijacking a jet will do. Q, who preceded One, hijacked an L-39 jet fighter trainer that was at Sedona Airport for an Airport days event … I have the photo of him taking off 🙂
The photo below is one I took quite a few years ago when I was soaring with a friend out of Sampley air field in Aguila, Arizona. The fields below produce huge quantities of lettuce, cantaloupe and other delights for the table … they also produce some great thermals which is fuel for those long wings we have. In this shot we were working a strong thermal … in the neighborhood of 800 plus feet per minute. My ship had a minimum sink rate of 94 feet per minute so up-ward movement in the range of 700 plus feet per minute … fun days!
Have a beautiful day … smile and share the joy you find in life … maybe get a grouch to smile too 🙂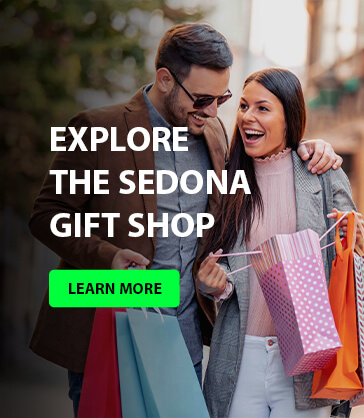 Cheers,
Ted
Come you who are weary, and sit in the shadow of my faith; and when you are rested we shall journey together, singing gleefully on the highway, lending many a hand, yet passing ever on and on; and at nightfall, tired and content, we shall light the candles in the house of love, thank God in cheerful words, and lie down to peaceful sleep.
— COME YOU WHO ARE WEARY, by Max Ehrmann
###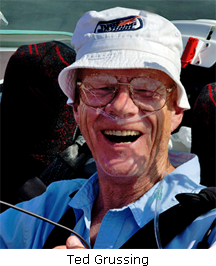 The easiest way to reach Mr. Grussing is by email: ted@tedgrussing.com
In addition to sales of photographs already taken Ted does special shoots for patrons on request and also does air-to-air photography for those who want photographs of their airplanes in flight. All special photographic sessions are billed on an hourly basis.
Ted also does one-on-one workshops for those interested in learning the techniques he uses.  By special arrangement Ted will do one-on-one aerial photography workshops which will include actual photo sessions in the air.
More about Ted Grussing …