By Ted Grussing
… there was no flying from the 9th until Friday the 19th due to the resurfacing of the runway at Sedona. All beautiful and black with freshly painted markings … cool!
The published altitude of the runway is 4827', but with the 2% slope and the runway being 5100' long, at the S end (R3) it is about 4775' and at the N end about 4880'.  I took this shot this morning as I was just finishing the turn from base to a very short final for R3.
I'm at an altitude of about 5100' or roughly 300' above the runway and in this photo about 600' from the end of the runway. Speed about 60kts, sink rate about 500' per minute and I came across the threshold about 150' above it, setting me up to touch down past mid-field so that I had a good probability of rolling off the runway near my tie down at the N end (missed by about 100')
You can see my propeller is stopped and unfeathered which helps increase the sink rate (drag) and the magnetos are on so I can do a restart of the engine in case I need it. For sure you do not want to land short up here … or long. My first 1700 +/- hours are all glider and I was flying pure glider up here beginning in 1997. The last 1000 hours since August 2007, have mostly been in Mariah and I still prefer flying her as a glider, except when doing photo shoots … the engine really comes in handy because I can fly places where there is not much lift and get back home. There was zero lift this morning, but I did do a sled ride from about 10,000' and 12 miles east back home … mostly a sink rate of about 230' per minute and I arrived back with a lot of extra altitude which I burned off taking photos of the area before landing.
Anyhow, this gives you a pretty good look at the airport when coming in for a landing … hope you enjoy it.
A very fun weekend, with flights both days and going again in the morning and probably the afternoon too. The sun is sliding back south which for me, at least, gives better afternoon lighting and shadows on the rocks. Not long before the fall is here and lots of color to shoot … I hope.
A new day just started, what a great way to start the week … we made it and we're here! Yay! Keep breathing.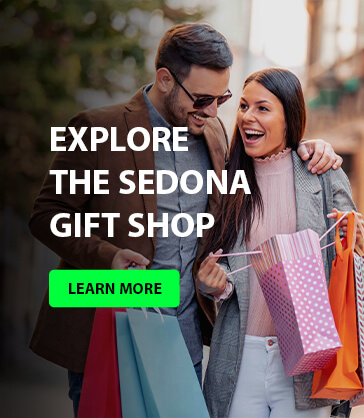 Cheers
Ted
Whatever else you do or forbear;
Impose upon yourself the task of happiness;
And now and then abandon yourself
To the joy of laughter.
— Max Ehrmann
###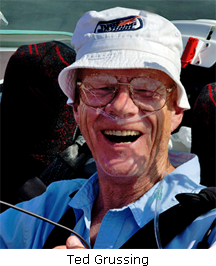 The easiest way to reach Mr. Grussing is by email: ted@tedgrussing.com
In addition to sales of photographs already taken Ted does special shoots for patrons on request and also does air-to-air photography for those who want photographs of their airplanes in flight. All special photographic sessions are billed on an hourly basis.
Ted also does one-on-one workshops for those interested in learning the techniques he uses.  By special arrangement Ted will do one-on-one aerial photography workshops which will include actual photo sessions in the air.
More about Ted Grussing …