By Ted Grussing
… not a nice thing to do, especially when the health of humans (that would be us) is involved. I was told this afternoon that the air quality tomorrow morning will be very bad and it was really bad today so I stayed in all day and instead of the evaporative cooler which takes in outside air I used the AC all day. At least the air quality in here is not too bad.
There are three basic classifications of fire:
Wildfires which are caused by either humans or natural i.e. lightning. These are normally suppressed if they pose a threat to humans or structures, but with budget shortages, structures like cabins may not be on the save list although generally power lines and such will be because of the wider impact.
Prescribed burns which are implemented along very strict guide lines and require approval by the Arizona Department of Air Quality. These are done to lessen the fuel loading in the forests to reduce the probability of greater risk of wildfire and to "return the forests to what they were" and the proponents of this position have wide spread plans to burn and burn to make up for what are now deemed to be the mistakes that this same agency made before. Gotta wonder what the agency will have for a position twenty years from now.
Managed Fires. These are typically fires that start as wildfires i.e. the three going on now were started by lightning strikes. The definition usually includes that the USFS will manage the fire and it will be allowed to function as nature intended … what the heck, here is the exact verbiage from the website: "The Mormon fire is not a prescribed burn. This wildfire will be managed where needed and allowed to function as nature intended. This means it does not have a planned end date, but fire managers have carefully determined the perimeters within which the fires may run their natural course. Ultimately, fire will eventually treat portions, or all of, the land inside the perimeters".  Sounds well and good … just the natural burnout from the lightning strike. So how does a small lightning caused fire go from a few acres to over 6,000 acres? Creative management by the USFS. Bear in mind that as long as the fire is labeled a natural fire, and is being "managed" the fire is free from any oversight by the Arizona Department of Air Quality and it is solely within the control and judgement of the fire managers assigned to it. Keep calling it natural origin, and managed to go as "nature intended"
Well, free from the need for permits and free of oversight and with funding coming from a source not restricted the way the sources are for prescribed burns, the USFS takes the opportunity to decide that what nature intended is what they intend and so the fires are expanded through the use of helicopters dropping incendiary devices all over the place, the use of ground based fire drip devices to start more fires and pretty soon you are burning thousands of acres … essentially these are massive prescribed burns executed without having to go through the permitting process required and the safeguards mandated because they have changed the labels and called them Managed Burns.
I'm not even certain where the original lightning strike was on the Mormon Fire, because they have set so many fires over the past couple of weeks and labeled it managed that it cannot be located. The Coconino National Forest has posted numerous photos of the Mormon Fire on their Flickr page: https://www.flickr.com/photos/coconinonationalforest/26774627834/in/photostream/ The captions state that they were taken from the helicopter that was igniting fires. I really recommend you take a look at these photos because you will see what a large area where individual fires are burning is – they are not connected which puts the lie to "allowed to function as nature intended" These are prescribed burns, but the USFS did not bother to go through the permitting process … they are cheating by calling them managed fires and with no safeguards in place we the people who live in the affected areas are suffering grave health risks because of the total lack of regard for human life. One friend told me today that ER visits at the VV Med Center have been skyrocketing with respiratory issues … Even LA in the 60's and 70's, air quality was better than what we have.
I think we all recognize that there is a place for fire in the forests, but there is a real need to factor in the costs in human life, loss of tourism and business, general loss of air quality and reduction in the day to day quality of life that is our right! Government has no right to put our lives at risk and human life trumps a forest any day.
If you would like to register a complaint with the Coconino USFS click on this link and fill out the form: http://www.fs.usda.gov/detailfull/coconino/home/?cid=stelprd3843012&width=full This is much better than calling because the forms go directly to Brady Smith and George Jozens the Public Information officers for the Coconino National Forest. They review all submissions and distribute them to the fire managers and the management teams and do follow up on them. The more they receive the more likely it is that something will change. Think of these gentlemen as advocates for us so please don't vent on them … they are good guys!
My photo tonight is an aerial shot of the Mormon Fire at about 10:30 AM on Tuesday. You can easily see that most of the fires are not connected and the massive fire on the middle right that was set that morning and down wind through the smoke you can see oak Creek Canyon and the Verde Valley. I was at about 12,500' … there were many fires going, not just locally and there was smoke everywhere and in every direction. Go to their Flickr page and you can see how widespread and disconnected the fires are. Not a managed fire … a prescribed fire called managed. Also the general fire line is perpendicular to the prevailing winds, not parallel. You can see five USFS vehicles in the clearing at the edge of the new fire.
Into the weekend and have a wonderful one … if you live in an area inundated by smoke from prescribed/managed burns please voice your comments, otherwise nothing will change … it is the Federal Government so change will be slow, or as one friend commented, "we are trying to change direction of a very large ship with a very small rudder"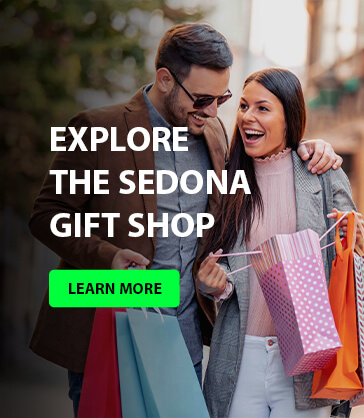 Keep the faith!!!
Ted
And in this journey over a thousand hills and valleys called life, he is wisest who
is patient where the way is hard, has faith when he does not understand, and carries
into the dark places the light of a cheerful heart.
— Max Ehrmann
###
The easiest way to reach Mr. Grussing is by email: ted@tedgrussing.com
In addition to sales of photographs already taken Ted does special shoots for patrons on request and also does air-to-air photography for those who want photographs of their airplanes in flight. All special photographic sessions are billed on an hourly basis.
Ted also does one-on-one workshops for those interested in learning the techniques he uses.  By special arrangement Ted will do one-on-one aerial photography workshops which will include actual photo sessions in the air.
More about Ted Grussing …