… although I didn't get what I wanted last Thursday, I did get some shots I have wanted which will supplement others in the portfolio including the shot above of Kendrick Peak taken from roadside on SR 180 going north out of Flagstaff. I got it with close to full color and with clouds and almost on the same day even though years separate the photos … one of the nice things about shooting earths features is that they take thousands and millions of years to change. For me, a few years separation on these volcanoes is like a thousandth of a second … or less in earths time.
On the left portion of the aerial shot, you go back even further in time … on the far left horizon is Bill Williams Mountain, the first volcano in the San Francisco Volcanic Field at about 3.8 million years and between it and Kendrick Peak is Sitgreaves Mountain which came along about 2.8 million years ago.
From the ground you get the beauty of the individual volcanic cones, the beautiful grasses with the morning sun illuminating them … from the air, you get the larger perspective and how all are but small parts of earths vast surface.
So we didn't get the horses or for that matter any bird photos, but we did get some wonderful shots including at the Grand Canyon and then we hit Sunset Crater and the Trout Farm on the way back home.
Into another new day and week … the fresh start … a better day and a better week … that is the plan. You are here and breathing and I can think of no better way to start the day. Live and love life (people too if you are so inclined) … your choice always.
Cheers,
Ted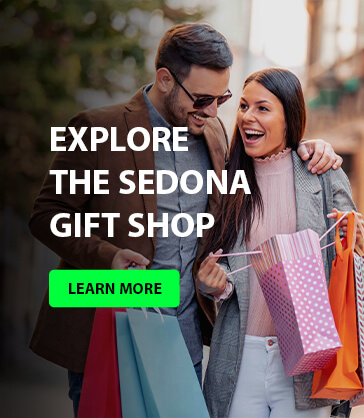 So each one to his wish, and as for me,
I sit to-night and wait
In slumb'rous moonlight late,
To feel the freedom of the world in me
Lake waves of a shoreless sea.
excerpt from I Sit And Wait by Max Ehrmann
###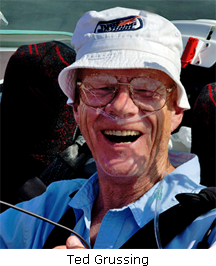 The easiest way to reach Mr. Grussing is by email: ted@tedgrussing.com
In addition to sales of photographs already taken Ted does special shoots for patrons on request and also does air-to-air photography for those who want photographs of their airplanes in flight. All special photographic sessions are billed on an hourly basis.
Ted also does one-on-one workshops for those interested in learning the techniques he uses.  By special arrangement Ted will do one-on-one aerial photography workshops which will include actual photo sessions in the air.
More about Ted Grussing …