By Ted Grussing
… ever have those dreams where you are flying and through the changing of hand positions or arching over you change direction … soar upwards … downwards and all around. I enjoy those dreams and usually I employ sculling techniques such as is used in synchronized swimming to propel myself … Corky and I started the Costa Mesa Synchro Sylphs in the 70's along with a few other parents and we had about 70 girls including our own on the team … I was the head coach and I had two very talented assistant coaches … Chris and Leslie … fun days. I ran the business during the day, over to the pool for a couple of hours and then to Pepperdine night law school. I remember some of us dads did a Synchro routine one time and we were not entirely bad … at least on a par with the seven and eight year olds on the team who had just joined and attended their first practice.
As you have probably guessed Airscape Photography is right up there with my favorite things to do. It is a very specialized form of landscape work with unlimited possibilities for vantage points to take the shots. I do not have to worry about permissions to enter land owned by others or impossible terrain to traverse … I simply fly there. Part and parcel of the whole scene is the necessity for wings … really they do matter and the wings on my motorglider are as elegant as any out there. I have two seats side by side and most often the seat next to me is loaded with camera gear and at least two camera bodies. Compared to the truly comfortable but limited room in my high performance glider I feel like I am flying a 747 … the reality is different, but the perception is what matters and the extra room. The wings on the Lambada are similar in design and appearance to those on the very elegant Duo Discus, but mine are only 15m span or just under 50'. The whole ship is made of carbon fiber, fiber glass and Kevlar … empty weight including engine and oil is only 750 lbs.
I headed up to the peaks again late afternoon and there was not much in the way of dynamic lighting, plus the whole area was pretty well hazed out from more prescribed burns. I took a few shots of the smoke which was flat on the ground again only rising where the wind went up the slope of Kendrick Peak and then it settled again. The Verde Valley was totally hazed out too, so I enjoyed the cleaner air above 12,000' … still I had to drop back down into it and land back at Sedona Airport. Lots of junk in the air does produce a beautiful sunset though and I took this shot just after I crossed the rim and began dropping down into the canyons while on a 45 degree entry for left pattern for R3 … about 5 nautical miles out and going through 7,000'. The sunset and horizon reflected on the wing was as beautiful in real time as it was in this photograph … maybe more so. Mingus Mountain is horizon left of center and the sun is going down in line with the Chino Valley … love those long golden wings … five minutes later I was out of the cockpit and putting the ship away.
Another fun day with some quiet time tonight … and a super sandwich from the deli at Basha's for dinner … thank you Marisa :+)
A new venture and adventure is to be had up at the airport. Grand opening is November 1 and 2 and it is trail riding around the airport area on horseback. They are located just a bit past the Masonic Lodge on the road behind the hangars. From what I am told they have a very neat trail ride which goes along the upper slopes of the mesa. Check it out if you are looking for something fun and different to do.
Time to put a wrap on the day … back in the air tomorrow to shoot the Verde Canyon Train as it travels along the Verde River in the Canyon … another fun way to spend a beautiful fall day … whether in the air or on the rails.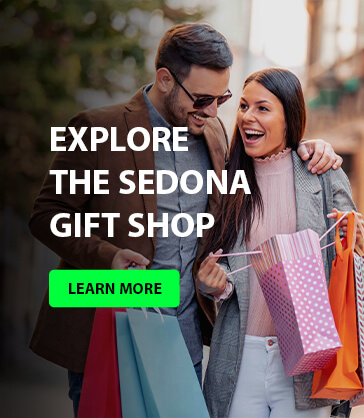 Smiles … life is good and so are most people. 
Ted
And over every lake, and over the crest of every hill,
And over the green level of every open field,
And if we could but see, over the sky-obscuring houses of every city …is God painting His revelation.
— Max Ehrmann
###
The easiest way to reach Mr. Grussing is by email: ted@tedgrussing.com
In addition to sales of photographs already taken Ted does special shoots for patrons on request and also does air-to-air photography for those who want photographs of their airplanes in flight. All special photographic sessions are billed on an hourly basis.
Ted also does one-on-one workshops for those interested in learning the techniques he uses.  By special arrangement Ted will do one-on-one aerial photography workshops which will include actual photo sessions in the air.
More about Ted Grussing …