By Ted Grussing
One of the really fun things I find in photography is the beautiful abstract patterns present nearly everywhere you are, whether it be in the fractal type designs in leaves, drops of water coming off icicles, patterns in clouds or a view from on high looking at the earth itself. I got this photograph yesterday and the colors, patterns and shadows all combine to give truly neat abstract … I like the volcanic cone in the upper left too … looks like it has not aged very well, but it is trying. Not sure if this cinder cone even has a name, but it is north and east of Sunset Crater … it doesn't really matter whether we give it a name or not as it exists and is there, dormant for now and perhaps forever.
The levels of smoke today were unbelievable as the USFS continues to increase the number of slash piles they are burning …seemingly disregarding their public pronouncements of minimizing smoke impact … a quote from the email notification I received from Brienne Magee spokesperson for the Coconino Forest – 928-527-8290, 928-310-6035  …"They try to burn when winds and other atmospheric conditions will push the majority of smoke away from homes; utilize slash in other ways as much as possible such as filler layer at the landfill; and they work closely with ADEQ, partners in the Ponderosa Fire Advisory Council, as well as neighboring forests to monitor air quality All prescribed fires are dependent on the availability of crew members and equipment, weather and ventilation conditions, and approval from the Arizona Department of Environmental Quality (www.azdeq.gov) "
If you would like to comment on what is going on in a very respectful manner and voice your concerns give her a call and let her know the impact that it is having on you personally … also contact the Arizona Department of Environmental Quality if you can find a phone number … I can no longer find a telephone number on their website … they are approving these slash burns when the winds are known to put the smoke into populated areas and they know that there will be no ventilation of the smoke and ditto for the folks in the USFS who initiate these burns … I took this photo on a flight this afternoon and it looks very much like what we went through with the Slide Fire and then later in the summer the approximately six weeks they were doing managed burns in the same area.  The view is looking down into Sedona, Oak Creek Canyon, West Fork, Long Canyon and the greater Verde Valley where upwards of 70,000 people live. According to the studies, wood smoke is as harmful to humans as tobacco smoke. This has nothing to do with forest restoration and the use of fire to restore forest health … this is cheap disposal of trash and a wanton disregard of human health. You are looking at about a thousand square miles inundated with smoke.
Still life is good and we have the ability to define how we see life and each day. We are fortunate to live in a society that we can voice our opinions and take action to change policies of government agencies that act in a manner contrary to the greater good.
Enjoy your day and give thanks for all the beauty that surrounds us … keep breathing, but be careful about what you breathe … shoot, I don't have a choice, I have to breathe the stuff in this photo.
Smiles … share your joy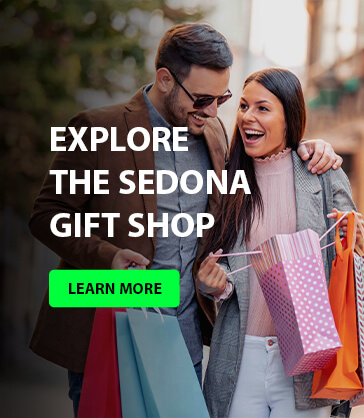 Ted
With all its sham drudgery and broken dreams, it is still a beautiful world.
Be careful. Strive to be happy.
— Max Ehrmann
###
The easiest way to reach Mr. Grussing is by email: ted@tedgrussing.com
In addition to sales of photographs already taken Ted does special shoots for patrons on request and also does air-to-air photography for those who want photographs of their airplanes in flight. All special photographic sessions are billed on an hourly basis.
Ted also does one-on-one workshops for those interested in learning the techniques he uses.  By special arrangement Ted will do one-on-one aerial photography workshops which will include actual photo sessions in the air.
More about Ted Grussing …