By Ted Grussing
… and our air quality sucks! I took this shot at 7:59A, this morning from a vantage point of 14,000' SW of Camp Verde and looking to the ENE and I think that this is the Jack Fire which seems to have fresh ignitions in isolated spots that I saw whilst over flying the fire area … 33,850 acres. The incident report is at: and if you have a smoke complaint you can direst it to Brady Smith at: http://www.fs.usda.gov/detailfull/coconino/home/?cid=stelprd3843012&width=full . This photo depicts what they describe as light to moderate smoke. So that you can see more detail in the photo I de-hazed it which makes it look better than it was.
At the bottom of the photo I-17 goes from left to right (and the reverse I guess) and the intersection is with SR 260 which traveling to the bottom left of the image takes you to Cottonwood and going up and to the right towards Payson which is not a lovely place at present. The Verde River is the green snake running from lower left to upper right. Cliff Castle Casino is tucked in the bend of I-17 lower left of photo and the private airstrip for a fly in community is just below the casino and Beaver Creek is the green snake above I-17 and the casino and you can see where it enters the Verde River. Further up the left side is Rimrock
The entire sky in every direction was smokey today, but on the bright side it was only 45F at 14,000' … when I landed at Sedona around 9A it was 99F. Quick stop for gas, over to the Church of the Red Rocks for the dedication of the George and Claudia Ault Life Long Learning Center. Then in town to pick up cool stuff and home where I holed up the rest of the day. One had a less than enthusiastic outing whilst temperature had decreased to 102F.
I plan on being back up in the air in the morning and going to try and takeoff by 6A or earlier so that I can land before the temp goes through 100F; projecting 111F tomorrow. Going to 16,000' or higher in the morning and see if I can chill out!
Have a beautiful day, stay cool and filter your air … otherwise like they tell people in the gas chamber, breathe deeply and get it over with quickly … sorry … not.
Cheers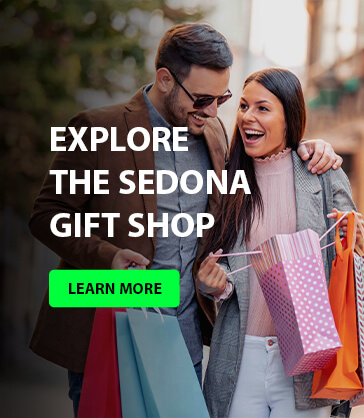 Ted
I go out into the night and stretch forth my arms, as
if to embrace one I love
…the solace of the stars is sweet, and the stillness has a voice I understand
— Max Ehrmann
###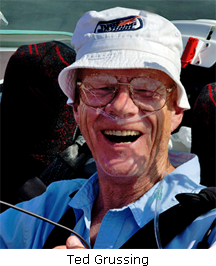 The easiest way to reach Mr. Grussing is by email: ted@tedgrussing.com
In addition to sales of photographs already taken Ted does special shoots for patrons on request and also does air-to-air photography for those who want photographs of their airplanes in flight. All special photographic sessions are billed on an hourly basis.
Ted also does one-on-one workshops for those interested in learning the techniques he uses.  By special arrangement Ted will do one-on-one aerial photography workshops which will include actual photo sessions in the air.
More about Ted Grussing …