A July 4th weekend cultural extravaganza!
Sedona AZ (June 28, 2013) – If you are looking for a cultural infusion of world-class Native American dance and music come to Tlaquepaque Arts & Crafts Village over the July 4th holiday weekend and enjoy a Celebration of Native American Music and Dance. Internationally acclaimed guitarist, Gabriel Ayala (Native American Music Awards 2011 "Artist of the Year") and Kevin Duncan, four-time world champion hoop dancer and current 2013 Native American Music Award "Artist of the Year," and the Yellow Bird Indian Dancers will perform throughout Saturday, July 6th and Sunday, July 7th.
And do not miss some fabulous free tastings, cooking demonstrations and more, European-style, from Tlaquepaque's newest sensational food emporium, Vom Fass, celebrating the opening of their store on Friday, July 5th.
Tony Duncan and his popular, high-energy Yellow Bird Indian Dancers will perform once again at Tlaquepaque, presenting a repertoire of authentic Apache, Southwest and Northern Plains dances. The dance troupe mesmerizes audiences as the dancers virtually morph into of several animal forms, including the eagle and rattlesnake. Each dance is accompanied by native sign language and flute music.
Headliner Tony Duncan, four-time world champion hoop dancer, spins 25 colored hoops in a jaw-dropping blur of dance and movement that is not to be missed. Duncan and the Yellow Bird Indian Dancers have just finished a 2013 summer tour across Italy and Spain. Tony Duncan and The Yellow Bird Indian Dancers will perform from 10:00 to 5:00 PM on the hour for 30 minutes in Patio Del Norte.
"Gabriel Ayala performed for the first time last year at Tlaquepaque and we are grateful to have him back again," said says Wendy Lippman, resident partner and general manager of Tlaquepaque. As an accomplished classical musician who is a pioneer for a new generation of Native American musicians, Ayala was recognized as the Native American Music Awards 2011 "Artist of the Year" and received both the Canadian Aboriginal Music Awards in 2011 and "Best International Album" award in 2010. Performing Saturday and Sunday, July 6th and 7th from 1:00 pm to 4:00 pm in Patio De Las Campanas.
Aaron White and Anthony Wakeman, will perform in Patio De Las Campanas on Friday, July 5th, 2013 from 1:00 pm to 4:00 pm and also on Saturday, July 6th, 2013 from 11:00 am to 2:00 pm. Aaron White is a singer, songwriter, composer and musician and White's group, Burning Sky, received a Grammy nomination in 2004 for "Spirits in the Wind." The group also won "Group of the Year" at the 2003 Native American Music Awards. Wakeman's haunting tunes on the Native American cedar flute meld with mesmerizing textures and minimalist guitar. His second album, Points of Origin, was a finalist for the "Best New Age Album" at the 2008 Native American Music Awards.
"This is an incredible opportunity to experience first hand outstanding Native American dancers and musicians, performing both Saturday and Sunday. We hope the community really comes out and enjoys these amazing performers."
Vom Fass Grand Opening Celebration
July 5th, 10:00 a.m. to 8:00 p.m.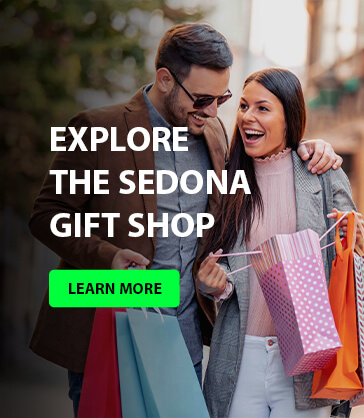 Walk through the doors of Tlaquepaque's newest store, internationally renowned Vom Fass, you find yourself in a elegant, gorgeously-designed food emporium surrounded by beautifully colored glass bottles of hand crafted olive oils, perfectly aged cognacs and brandies, sumptuous wines, shiny glazed crocks filled with magnificent vinegars, and a pyramid of stacked oak casks containing artisanal Scotches.
"Vom Fass" means "from the cask" in German, the country of its origin. A highly successful and sophisticated international franchise, Vom Fass can be found in over 260 stores worldwide, mostly in Germany, Austria and Switzerland.
"Join us as Friday July 5th, 10:00 a.m. to 8:00 p.m as we celebrate the opening of Vom Fass Sedona with food, fun and cocktails! Vom Fass is a unique concept to the United States, selling the world's finest oils, vinegars, and spirits. We invite you to taste
everything in our store and then select your treasure in one of our beautiful hand-crafted bottles, hand-lettered just for you," suggests owner Kim Weiss .
"Throughout our Grand Opening, we will be showcasing our products with live cooking and cocktail demonstrations. Free vinegar drinks also provided in a souvenir sports cup."
You won't want to miss the exceptional line up of cooking demonstrations that will take place tastings will take place throughout the day. Come taste what all the FASS is about!
Home to more than 45 shops and galleries and four restaurants, Tlaquepaque, the Art and Soul of Sedona, now in its 40th year, is located at 336 State Route 179 in Sedona, Arizona. It is open daily at 10:00 am. For more information call (928) 282-4838, visit: www.tlaq.com and www.shoptlaq.com.