'Twas the weeks before Christmas and panic set in/ What in the world to give family and friends?/ Don't stress or despair, instead take heart/ Head to Rowe Gallery for the gift of art!
Certain gifts will always be more memorable than others, and we'd put the gift of art at the top of that list. Finish (or start) your holiday shopping at Rowe Fine Art Gallery on Friday, December 2, during Enchanted. The show begins at 4 p.m. and will include appearances by some of the gallery's esteemed sculptors, painters and jewelers. Enchanted continues through the month of December.
When asked about his own experiences receiving the gift of art, gallery owner and wildlife sculptor Ken Rowe offers plenty of examples, beginning with the easel his grandparents gave him as a child. He still uses it to this day: It frequently displays reference books and materials as Ken works on his next bronze sculpture. Over the years, his wife, Monica, has gifted him with numerous art pieces, too. "In fact," says Ken, laughing, "I have to be careful to not drool too much over some of the artwork that comes into the gallery, otherwise it might wind up in my stocking."
But some of Ken's favorite gift-giving memories involve gallery clients. "I'd say the gallery ships out eight to ten surprise gifts of art around the holidays," says Ken. "And throughout the year we ship countless anniversary and birthday surprises, especially for spouses."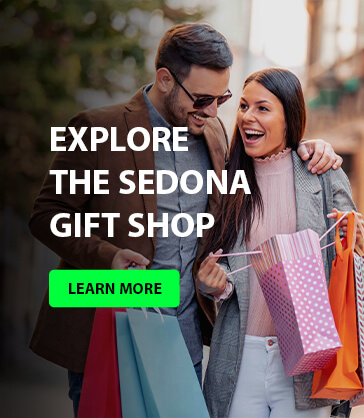 Ken says one of his favorite emails came from a husband who surprised his wife with a painting from the gallery for her birthday. "He said she saw the painting hanging on the wall and couldn't stop crying," Ken recalls. "She was so excited that she'd be able to see it every day – she truly had a profound response."
Elicit your own profound response this season with the gift of art. Choose from paintings by Julie T. Chapman, Dane Chinnock, Kim Diment, Jen Farnsworth, Lynn Heil, Gary Jenkins, John Rasberry and Amy Ringholz; sculptures by Shirley Eichten Albrecht, Kim Kori, Alvin Marshall, Erik Petersen, Joel Petersen, Ken Rowe and Joshua Tobey; and jewelry by Liam Herbert and Jennifer Inge.
Rowe Fine Art Gallery represents traditional and contemporary southwestern artists. The gallery, located under the bell tower in Patio de las Campanas at Tlaquepaque Arts & Shopping Village, is open Monday through Thursday, 10 a.m. to 5 p.m., and Friday through Sunday, 10 a.m. to 6 p.m.  For more information, call 928-282-8877, visit rowegallery.com, or find us on Facebook, Instagram and Twitter.