Sedona AZ (November 22, 2016) – Enjoy the largest collection of holiday lights in the Verde Valley during Red Rock Fantasy at beautiful Tlaquepaque Arts and Crafts Village. New this year, Tinsel Town has moved to enhance Red Rock Fantasy and benefit from the ambiance at Tlaquepaque. Red Rock Fantasy visitors can expect to see a dazzling display of lights and exhibits, a grove of trees animated and choreographed to music, outdoor movies on Thursday evenings and much more.
Tinsel Town will feature a collection of holiday themed exhibits that are created and decorated by local organizations and businesses from right here in Sedona. Additionally, Thursday through Sunday visitors are encouraged to stop at the Welcome Tent and pick up a map and polling paper to vote on the "People's Choice" Tinsel Town exhibitor light display. The winner will be announced on New Year's Eve at 6 p.m. on the city of Sedona Parks and Recreation Department's Facebook page.
"We are so excited to bring the local flavor with local businesses creating exhibitor displays. Including Tinsel Town within Red Rock Fantasy will make the experience more festive and a not-to-miss event for kids and adults alike," said Rachel Murdoch, city of Sedona parks and recreation manager.
In addition, for two days, on December 30, 2016 and December 31, 2016, the synthetic ice skating rink makes its return except this year it will also be located in Tlaquepaque alongside the other festivities. This free event can be enjoyed from 3 to 9 p.m. on both nights.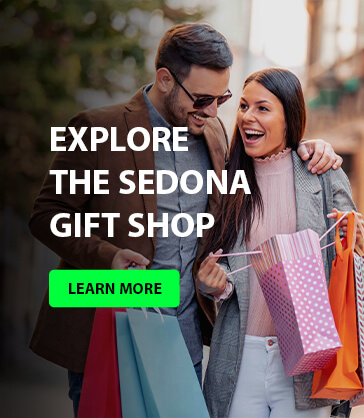 Tinsel Town will be open to the public every day of the week, December 1, 2016 through January 1, 2017 from 6 to 9 p.m. at Tlaquepaque Arts and Crafts Village at 336 Highway 179. This free event is brought to you by the city of Sedona Parks and Recreation Department and Tlaquepaque Arts and Crafts Village in conjunction with the Sedona Chamber of Commerce's Holiday Central Sedona, a website that details where to go for holiday events and lights.
Tinsel Town's exhibitor displays will be accompanied by professional displays brought to you by sponsorships from Tlaquepaque, Arizona Water Company, APS, Sedona Monthly and Vue Gallery.
For more information on these holiday events, contact the city of Sedona Parks and Recreation Department at 928-282-7098 or visit www.SedonaAZ.gov/Parks.