Sedona AZ (May 15, 2017) – On Thursday, May 25th, at 6:30PM, Inspiration of Sedona will host a free talk on Climate Change and The Six Delusions, given by Tibetan Buddhist monks from the Gaden Shartse Norling Monastery and Monastic University in Mundgod, Karnataka, India. The monks will be available for questions and answers after the talk.
The planet is facing unprecedented challenges with climate change, and increasing environmental problems. The monks will speak about the root causes of these catastrophes, and what can be done. The Buddhists perspective is that the interior pollution is the real cause. Remove the inner pollution and it removes the outer pollution.
The monks of Gaden Shartse Norling Monastery are currently on tour to share with all people the monks' culture, as well as practices and paths to inner peace and compassion. More information can be found at www.sacredartsoftibettour.org.
The monks follow a very strict, 17 year long monastic education. Besides their studies, they are also involved in doing prayers or pujas. Their main monastery has a good reputation with many great lamas, teachers and students coming from it. These include his Holiness Gaden Thripa, who was a teacher of His Holiness the 14th Dalai Lama. The President of the University is also appointed directly by the Office of His Holiness the Dalai Lama.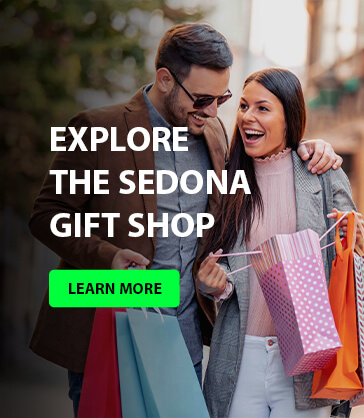 The Inspiration of Sedona meets on the 2nd and 4th Thursdays of each month. It is a non-profit, open meeting group, that strives to work together collectively for the betterment of ourselves, our communities, and the world. It is also a member of the Sustainability Alliance, (sustainabilityallianceaz.org), which is a coalition of local non-profits who are dedicated to illuminating a path toward a sustainable Verde Valley/Sedona Region. Its current format involves presenting inspiring and personally empowering events about the environmental and socially related issues we're collectively facing, followed by interactive discussion.
Please be a part of the inspiration by joining us on Thursday, May 25th, at 6:30PM, at the Church of the Red Rocks, 54 Bowstring Drive, Sedona, to meet and talk with the Tibetan Buddhist monks from the Gaden Shartse Norling Monastery, and discover together ways to live lighter on our planet. For more info:
email: info@inspirationofsedona.org
Website: www.inspirationofsedona.org
Facebook: https://www.facebook.com/inspirationofsedona
928-284-4021
The Inspiration of Sedona gatherings usually take place in the basement at the Church of the Red Rocks. (From Hwy. 179, turn onto Bowstring Drive, and then turn right at the first driveway, and park in the small parking lot opposite the double doors to the basement, or in the upper parking lot if full.)