Sedona AZ (November 1, 2020) – On Nov. 2, 2020, city of Sedona contractor Tiffany Construction Company will begin the Thunder Mountain/Sanborn Roadway and Shared Use Path Improvements Project. This project involves a roadway mill and paving overlay of an approximate one-mile section of Thunder Mountain Road/Sanborn Drive with new curb and gutter to be constructed along the south side of the roadway. Additionally, a "Sedona red" concrete shared use path of varying width (8-to-10-feet) will be constructed along with associated retaining walls and residential driveway reconstruction throughout the south side of the project corridor. The project also includes construction of drainage improvements at certain locations throughout the project area.
For approximately 10 weeks, beginning Nov. 2, 2020, Thunder Mountain Road will be closed between Rhapsody Road and Andante Drive. Detour signage will direct traffic around this work zone via Blue Horizon Road. For approximately five weeks, beginning Nov. 2, 2020 Coffee Pot Drive will be reduced to one-lane traffic with flaggers in the area around the Sanborn Drive intersection.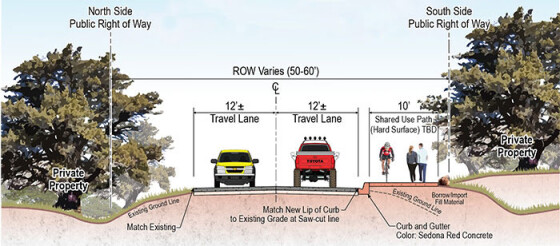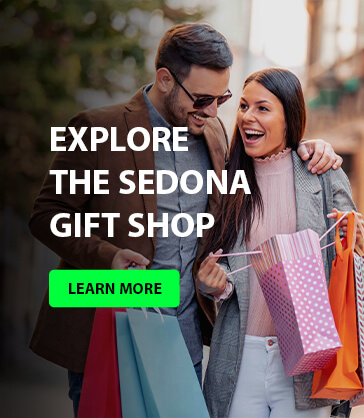 This entire project is expected to take nine months to complete. Other Thunder Mountain/Sanborn closures with detours and one-lane traffic control operations will be necessary throughout the duration of the project. The contractor will be responsible for traffic control signage and will be working with the Postmaster and garbage collectors to ensure uninterrupted service. The contractor will also be working directly with residents regarding access to properties within these closed areas.
For more information regarding the Thunder Mountain/Sanborn Roadway and Shared Use Path Improvements Project, contact David Peck, associate engineer, city of Sedona Public Works Department at DPeck@SedonaAZ.gov.
Get more information and updates on this project at www.sedonaaz.gov/thunder.