By Judy Neiman
The disease spread through her lungs like a spider's web in a deep dark well. Somehow, Vicky knew before they performed the biopsy, it was inoperable. She would have little time left on earth.
Vicky had remained calm when Dr. Vance gave her the sad news. She'd sat straight in her chair and wasn't surprised. Vicky wanted to convince her doctor she could handle anything, even death.
Then Vicky cried like a baby when she ran to her car. After ten minutes, she stopped herself. It was time to be mature and think of how this news would affect others. As she drove away from the doctor's office, she made mental notes of things she needed to do. First on the list would be to visit Eddie.
***
Eddie tilted his blotchy red face close to Vicky. "You can't die. I won't let you." His emerald-green eyes pleaded with her. "Move in with me." Tears rolled down his cheeks. "I'll take care of you. We'll beat it."
"Thank you, Eddie, but you know that's not possible. I'm married to Jack, and I need to do what's best for Brook."
"But Brook is my daughter, Vicky," Eddie said, slurring his words.
Vicky stared at Eddie's crimson face and smelled whiskey on his breath. He'd chosen alcohol over her and Brook long ago.
"Brook doesn't and won't ever know that, Eddie," Vicky said. "When I became pregnant, you wanted me to get an abortion. I refused. Then you ran away by joining the Army, and you've been a drunk ever since you came back from Nam."
Eddie's eyes filled with tears. "I know. I know I'm a drunk, but it's the PTSD. That's why I drink."
"Every drunk has a reason, Eddie," Vicky said, then sighed. "I didn't come here to argue. I came to tell you goodbye for the last time." She squeezed his hand three times and said, "I love you." She left him standing in the doorway of his tiny, cluttered apartment.
***
            "Vicky, you need to fight," Jack, her husband said, running fingers through his spiky brown hair. He tried not to cry as he gazed into her deep-blue eyes.
            "Fight my untreatable cancer?" Her dark blonde hair accented her paleness. Vicky felt her nose beginning to bleed again. She reached for the Kleenex box, and it fell to the floor. "Why? It's useless."
Jack picked up the box. "Because if you give up, you are sure to die."
Vicky pressed a tissue against her nose, oblivious to the streaks of blood on her ruffled ice-blue blouse.
            "They say cancer patients, who remain optimistic, live longer," Jack said, as he knelt by Vicky's bed. He saw her frown and knew how she hated his salesman's optimism.
            "Look," Vicky said. "My friend, Sama, was hopeful. She died an agonizing death. Your sister, Lacy, was depressed throughout her treatments, and she died, too." Vicky placed a hand on her forehead. "It's my decision, Jack."
            "Please, please, don't give up." He ran his fingers over her cheeks, circling her face as if to paint a circle.
***
            Brook, nine-years-old, ran home from school every day to be with her Aunt Vicky. Now, she sat on the edge of the sloshing waterbed, listening to the small waves flutter below her, and held Vicky's boney hand. In the last weeks, she'd watched Vicky's face turn to a subtle shade of gray, and the lines of her warm smile sink deep into her skin.
Late at night, Brook could hear Jack and Vicky's hushed conversations in their room next door. The tone of their voices frightened her, and she couldn't sleep. Often, she would curl up in front of their bedroom door, wrapped in her favorite fluffy white blanket.
One day Brook hurried home from school to find her aunt's bedroom empty. The windows were wide open. A crisp Colorado breeze blew the delicate pink curtains away from the wall.
"Aunt Vicky?" She hurried down the hall, crying her aunt's name, and found Jack standing in the kitchen. His hands hung loosely to his side, and his face was expressionless.
"Uncle Jack, where is she?"
"She's in heaven, Brook." His voice seemed to echo around her. "She passed away today while you were at school."
"But she's got six more months." Brook cried out. "She told me so."
Her uncle gazed at her, his body rigid as a headstone. Jack didn't go to her or open his arms. He felt numb. He couldn't tell Brook that Vicky had committed suicide. Jack stood in the yellow painted kitchen, staring at her with a stony gaze.
Brook turned and ran into her aunt's bedroom. Streams of quiet tears gave her a watery view of the indented pillow where Vicky's head had lain. She placed her face into the small soft hollow and inhaled her aunt's essence until she felt she could not breathe.
***
Eddie drove his old bottle-green Buick to the funeral. He bit his lips and shivered
with grief as tears flowed down the creases of his blotchy red face.
He spoke briefly with Jack after the ceremony. Jack wore a saccharine smile, but his eyes had the look of an accident victim in shock.
Eddie wondered if Jack knew he was Brook's father. "Nah," he thought to himself, "Vicky would not have wanted Jack to know about me, the drunk."
The sight of Vicky's body in the casket made Eddie wish he were dead too. He wanted to crawl in next to her on the puffy, white silk. They could reach for each other, press their lips together, and crumble into dust as one.
***
During school, Brook tried to concentrate, but anything her third-grade teacher said seemed to swirl around her head like her aunt's bedroom curtains in the wind. She thought of how skinny Vicky had become, as her life seeped away. Brook remembered the terrible smell that came from Vicky's mouth as if the sickness lurked in her throat, and how the bottles of pills stood like a row of soldiers on the bedside table.
At night, her uncle made dinner with a fake smile stamped on his face. He'd probably worn it all day. Jack asked about school, but Brook knew by the tone of his voice he didn't care.
Sometimes after dinner, Brook saw him hunt through Vicky's things. She wondered what Jack was looking for amongst the underwear, socks, and shoes. He paced the floors and mumbled to himself.
They never spoke about her aunt even though Brook longed to. She had horrible dreams about spiders crawling into her mouth and down into her body. And other times, she imagined her aunt was trying to crawl out of her grave and come to her.
***
Eddie ached for Vicky with her wheat-colored hair and deep-blue eyes. He remembered the first time they'd made love. She had slipped him a note during high-school English class 'Meet me by my locker at 2 pm, XXX.'
They met there. Eddie followed Vicky into a storage closet nearby, shut the door, and held her tightly as shetrembled. Vicky made soft sounds of surrender as he embraced her in his muscular arms. He kissed the top of her head, then her throat, small innocent kisses. It was the first time for both of them, but they knew what to do.
They had never stopped loving each other, but he couldn't be the person she wanted him to be, for her or Brook.
After the stark reality of seeing her lifeless body, Eddie had to tell someone about his love for Vicky. It felt like when he was a child in the mountains, a herd of deer crossed before him in an aspen filled forest. He'd run back to his parents and convinced them to return with him to watch and listen. Eddie had wanted them to feel what he felt.
            Eddie had to tell someone about his love for Vicky. So he did. Eddie took a long swallow of bravery from a bottle, picked up the phone, and dialed Vicky's number.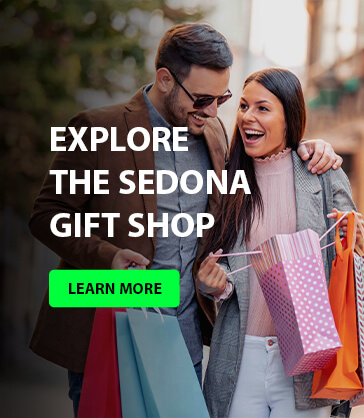 "Hello?" Jack answered.
"I loved her," Eddie sobbed. "I loved Vicky." He hung up and felt terrible as if he had just shot one of the beautiful deer he'd seen in the forest years ago.
***
Jack contemplated his wife's suicide over and over until he watched it like a movie in his mind's eye. Night after night, he searched through Vicky's belongings, hoping to find a note that would explain why she'd left him so soon.
            Brook bothered him more every day. She stared at him as if expecting more, something better. He could hardly look at her when she clumsily tripped over her feet and moved like a broken wind-up doll.
Jack didn't enjoy seeing Brook's eyes fill with tears every night before she went to bed or the way she chewed her gum until it snapped. The sight of her sometimes filled him with guilt, and he hated her for that. What did Brook want him to do, bring Vicky back?
He had found one note from his wife after they had removed her body from the bedroom. A pale pink envelope lay under her pillow, labeled, "To Jack."
Inside, a thin piece of paper held a secret. 'Jack, Brook is my daughter, not my niece. Please watch over her as if you are her father. I trust you. XXX.'
Jack shook his head. "Why hadn't Vicky told them long ago? Why lie about Brook?"
So he was Brook's stepfather, not an uncle. Jack felt deceived, and at the same time, relieved.
***
During the afternoons after school, Brook locked herself in her bedroom, fell onto the bed, and wrapped herself tightly in her white blanket. She pretended to be dead, her soul leaving her body and hovering inches from the ceiling trying to escape.
Brook thought about the kids at school who bullied her. How they teased her about her crippled legs, about not having regular parents, made fun of her name, calling her Broke, and how they pulled at her curly blonde hair.
After these thoughts, Brook's mind would feel empty, almost lifeless. She believed someday, her soul would follow her gaze, and she'd crash through the ceiling into the sky.
***
Eddie longed for Vicky. He remembered her lipstick stains on her cigarette butts. Oh, how he wished she'd never smoked. Eddie had told her many times how each cigarette takes fourteen minutes off one's life. Vicky ignored him. Even after she had a constant deep cough, she'd continue to suck one after another.
Eddie scratched at the harsh stubble on his cheeks, took a long swig from a whiskey bottle, followed by a swallow of cola. It was his favorite combination to escape life. He settled back in his Lazy Boy recliner and stared blankly at the football game on TV. He didn't know who was playing, and he didn't care.
***
Jack sat on the bedroom floor in the middle of boxes and bags. He held a cigar box full of his wife's letters and notes.
Vicky used to leave messages all over the house─ love notes with silly doodles and always the number three or XXX at the end.
To Vicky, three stood for "I Love You." Three squeezes of the hand, three pats on your back, anything in threes meant she loved you.
"Brook, if you find a note from Vicky, a piece of paper or an envelope, give it to me. Okay?"
He watched his niece chew a hangnail, flop on the sofa, and click the remote control turning on the TV. "Brook, did you hear me?"  
She nodded three times.
"Brook," Jack blurted out, "Your aunt didn't die of cancer. She couldn't take the pain anymore. She swallowed too many pills and killed herself."
Brook said nothing, staring at the TV.
            Jack stood. "I should've told you sooner." He moved between her and the TV. "Brook, look at me."
            The phone rang. Jack answered.
A man murmured, "I loved her, too. I loved Vicky."
The line went dead, and the words crashed into Jack's consciousness like a wave hitting rocks at high tide. He glared at the caller ID number: 'Restricted.'
"Brook, did your aunt leave you a note? Brook, please. Did she?"
She turned her head and gazed at him with blank eyes as if he weren't there.
Jack hovered over her, with blue veins pumping beneath the skin of his temples. "Brook. Did you find a note? Did it say anything about me or another man?"
Brook turned away and sat stiff as a mannequin, refusing to answer. She thought again of the soldiers on her aunt's bed table—bottles holding pills, some big, some tiny, some round
"Did she swallow them all?" Brook asked, then took off running toward her aunt's bedroom.
Jack followed. "Brook?" his voice trembled.
On the ceiling of the room, she counted the squares of acoustic tile. "One, two, three…"
"Brook, please don't ignore me. Please don't." Jack's face broke like a piece of shattered china. Sobs penetrated the room. Tears smeared his face as he cried out, "Brook, I'm sorry. I should've told you sooner; I didn't have it in me. I'm sorry."
From the ceiling came Vicky's arms, warm and sweet. They wrapped around Brook, and she felt her aunt's breath but realized it was no breath at all. It was the breeze blowing through the open window, fluttering the sheer pink curtains. She glanced out at the blue sky and saw a flock of small birds scattering like a pack of cards thrown into the air.
"Brook," Jack whispered through his sobs.
Brook realized Jack didn't understand Vicky was with them in the room. She wanted to tell him but couldn't get the words out. She took a deep breath and embraced her uncle. He held her tight, and they cried together.
The night before her aunt died, Vicky had run her hand gently through Brook's hair and wrote "3" on her forehead with a fingertip. Then her aunt drew XXX across Brook's mouth and blew a kiss to them.
Brook stopped crying. She pulled herself away from Jack. She knew what to do. Brook reached out with her right hand and drew XXX across his mouth and blew a kiss over them. "That's her note, Uncle Jack."
She watched him crumble to the floor before her, sobbing. Brook touched Jack's head, and he gazed up at her, wiping tears from his eyes.
"Brook, Vicky was your mother," Jack said.
"I know," Brook whispered. "And I want you to be my dad."